Bac Lieu Provincial Police serve as "shield" against COVID-19
18:51 21/09/2021
The police of Bac Lieu province have exerted all-out efforts to serve as a "shield" for the local people in the fight against the COVID-19 while functioning as a "sword" to fight crimes, contributing to ensuring local security and protecting the people.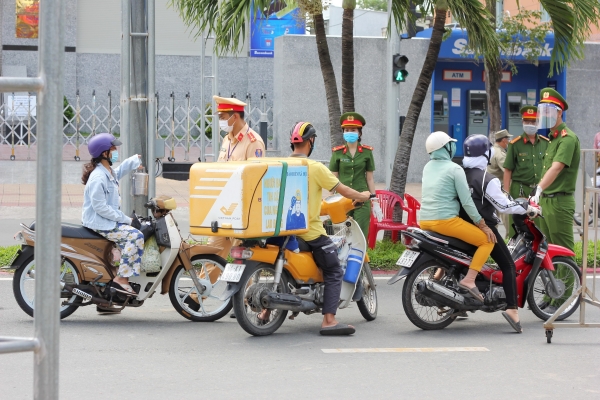 During the time Bac Lieu is under social distancing as the COVID-19 pandemic hits the province, the Bac Lieu provincial police heighten the motto "Each police officer is a combatant on the frontline of the fight against the pandemic while each police unit is a protective shield against the pandemic".
Officers and soldiers of the provincial police are determined to overcome all difficulties and effectively perform their tasks as the frontline forces to promptly prevent the disease from spreading in the community.
Additionally, police units in Bac Lieu province often organize many meaningful social activities, including sending doctors from the provincial police hospital to receive and isolate COVID-19 patients and suspects upon request, offering thousands of gifts and packages of necessities to poor local people, supporting local farmers to sell their crops, providing hundreds of food and drink proportions for frontline officers.
In spite of hardships, each police officer or soldier of Bac Lieu always upholds the spirit of solidarity and sense of determination to fight the pandemic. Via their activities, local police officers have shown the best qualities of the Revolutionary Police Force and really been the force that "stays awake to safeguard the people's lives and take the people's joy and happiness as the reason for their exertion".