Communal police in Cu Lao Dung district play key role in maintaining order at grassroots-level
20:21 25/11/2021
Since commissioned police officers were posted to communes of Cu Lao Dung district according to the Ministry of Public Security's directions, they have make great contributions to improving the local security and social order situation.
So far, 36 active-duty policemen have been deployed to all seven communes in Cu Lao Dung district.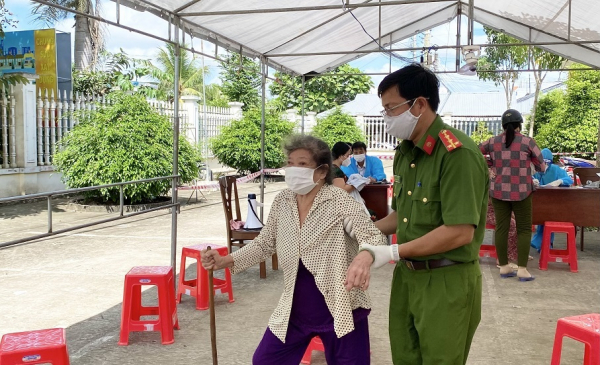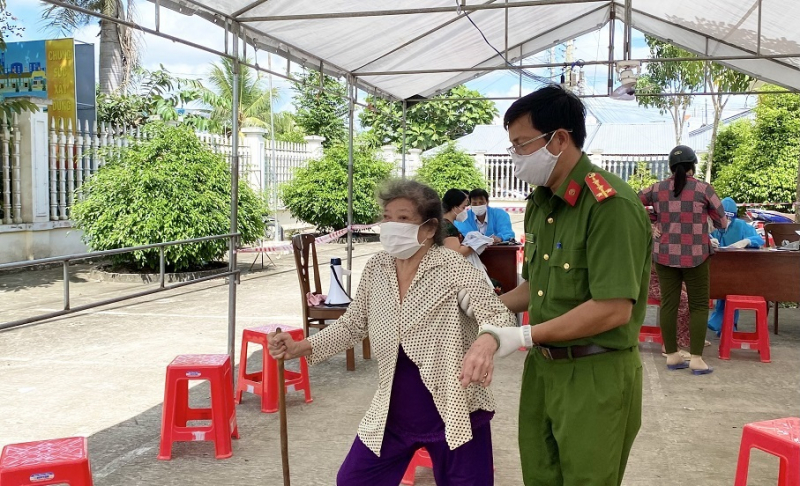 The communal police force advised the local Party Committees and authorities to develop plans to maintain security and order in the communes, fight crimes of all kinds, and promote the movement "All people protect national security".
Additionally, the communal police organized information drives to raise local people's awareness of fire safety and surrender illegally stored weapons, explosives and combat gears to local authorities.
The communal police actively developed the movement "All people to protect national security" and built models to mobilize local people from all walks of life to participate in protecting national security and maintaining local security and order.
When the COVID-19 pandemic broke out, the communal police established volunteer teams to instruct local people to install and use the Bluzone app on their mobile phones to prevent and control pandemic.
The police also mobilized benefactors to offer 350 packages of gifts to needy families and give free face masks to locals. They also visited policy beneficiaries, revolution contributors and   lonely elderly people while supporting poor and near-poor people during the pandemic.
In the coming time, the communal police force in Cu Lao Dung district will continue to devote themselves to the fight against crimes, ensuring security, peace and happiness for the people, and controlling the COVID-19 pandemic.