Department of Security Investigation reviews its working results
21:20 19/01/2022
The Department of Security Investigation held a conference on January 18 to review its working results in 2021 and roll out its new plans for 2022.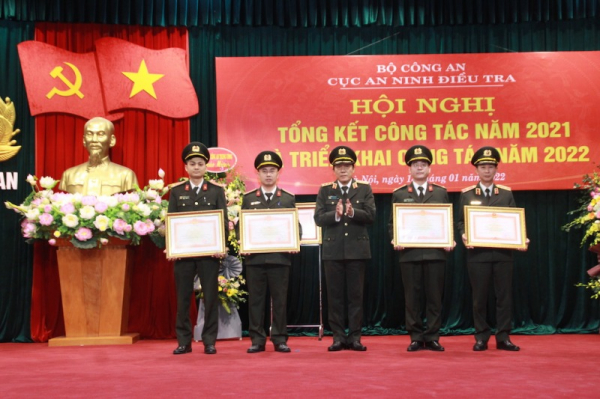 Senior Lieutenant General Luong Tam Quang, Deputy Minister of Public Security, attended the event.
According to reports at the meeting, the Department successfully fulfilled the given tasks in 2021, contributing to ensuring political security and social order and safety in the country.
Four officers at the department were honored with the Feat of Arms Orders, one divisions and 3 officers received Certificates of Merits from the Prime Minister.
Speaking at the event, Deputy Minister Luong Tam Quang appreciated the achievements gained by the Department in 2021.
He also asked them to effectively implement the Resolutions adopted by the 13th National Party Congress, the Public Security Central Party Committee as well as the directions from the Prime Minister and the Minister of Public Security at the 77th National Public Security Conference.
They should attach great importance to Party building and Force building, while strengthening internal solidarity in the unit.
Additionally, they should pay more attention to raising the quality of security investigation officers.