Deputy Minister Le Van Tuyen inspects task performance of Quang Nam police
Thứ Năm, 17/11/2022, 18:49
A delegation of the Ministry of Public Security led by Deputy Minister Major General Le Van Tuyen on November 15 conducted an inspection of the task performance of police forces in Quang Nam province.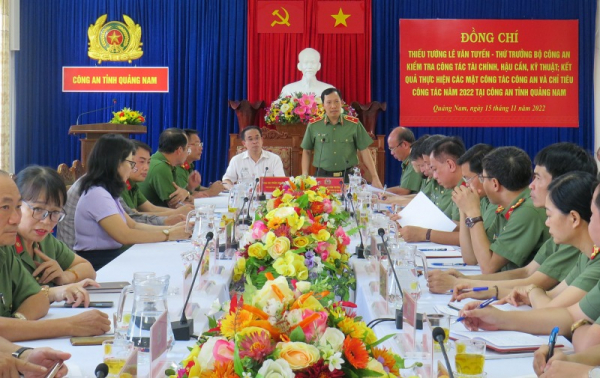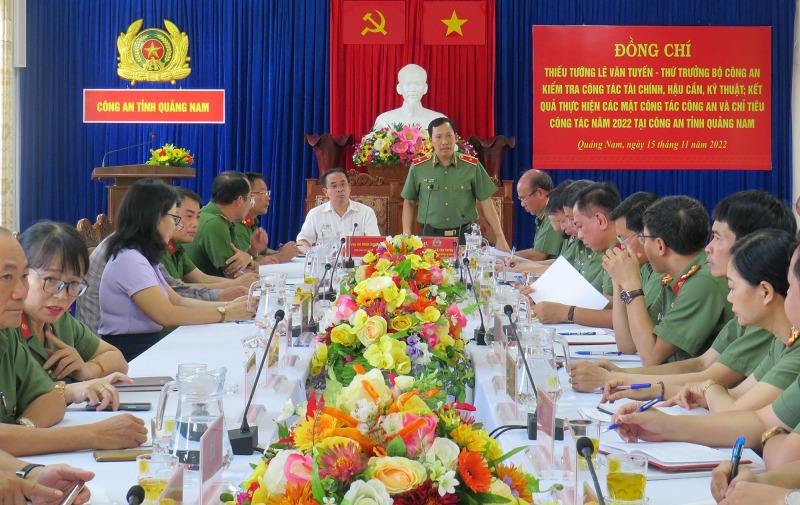 The meeting to report on inspection results saw the presence of Vice Chairman of the Provincial People's Committee of Quang Nam Tran Anh Tuan and leaders of relevant provincial departments and agencies.
Speaking at the working session, Mr. Tran Anh Tuan said, although Quang Nam is prone to storms and floods, has a lot of difficulties, leaders of the province always create the most favorable conditions for the provincial police forces to perform their missions.
Deputy Minister Le Van Tuyen, speaking on behalf of the MPS leadership, thanked the Party Committee and authorities of Quang Nam for their attention and support for the provincial police forces.
He also agreed with the work plan presented by a leader of the provincial police at the meeting, but asked the Quang Nam Provincial Police Department to carefully review comments and recommendations by the MPS inspection team on logistic and financial work, as well as actively implement the resolutions issued by the Public Security Central Party Committee and directions of the MPS.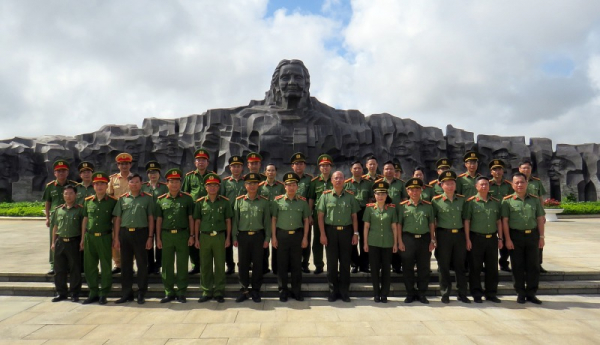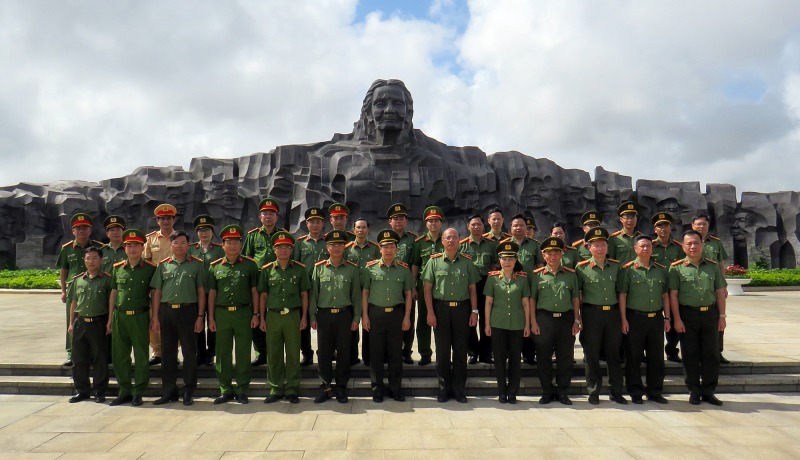 They should improve the clearance rate of criminal cases, ensure traffic order and safety, prevent fire, and promote the movement of "All people protecting national security."
The deputy minister also tasked the provincial police to early release the allocated funds for public investment projects, and prioritize the investment in building working offices for the communal-police force.
Earlier on the same day, Deputy Minister Le Van Tuyen and other delegates visited and offered flowers and incense at the Vietnamese Heroic Mother Statue in Tam Phu, Tam Ky city.