Deputy Minister Luong Tam Quang suggests promoting cooperation at Lianyungang Forum
Thứ Năm, 21/09/2023, 23:09
PSNews - Deputy Minister of Public Security Senior Lieutenant General Luong Tam Quang led a high-level delegation of the Ministry of Public Security of Vietnam attended the 2023 Global Public Security Cooperation Forum (Lianyungang Forum) taking place from September 19 to September 21, on September 20, 2023, in Lianyungang city (Jiangsu province, China).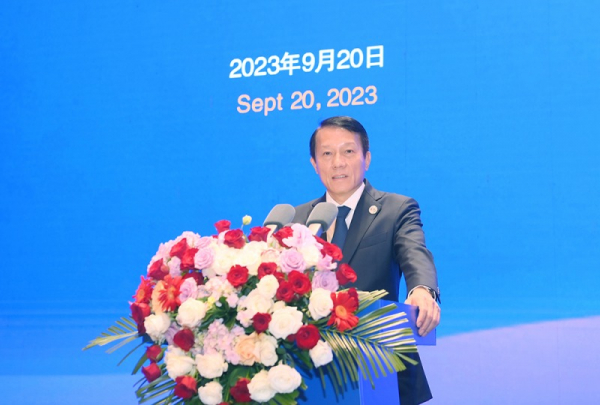 Minister of Public Security of China Wang Xiaohong, Secretary of the Secretariat and Member of the State Council, chaired the opening session of the forum.
Speaking at the first session, Deputy Minister Luong Tam Quang emphasized that the Ministry of Public Security of Vietnam always attaches special importance to the forum.
He highly appreciated the topics of the sessions, including that featuring forecasts of the global security situation, and underlined it as a suitable choice in the context of the world's political and security situation with many complex new developments, directly and multifacetedly impacting on the national security and interests of countries.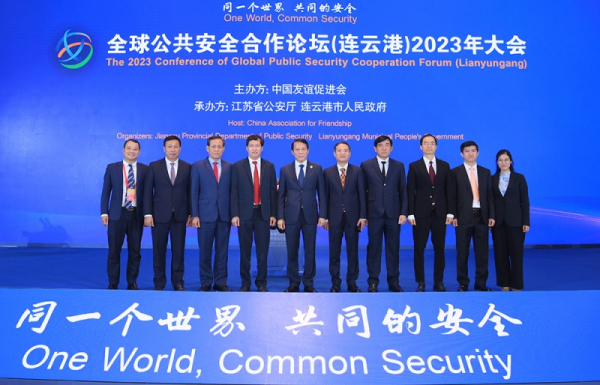 To minimize challenges and risks for the global security environment, Deputy Minister Luong Tam Quang recommended three solutions. 
Particularly, countries need to strengthen cooperation and further build sincerity and trust between/among countries, maintain a peaceful environment and promote development, and increase dialogues to understand each other, contributing to resolving differences and conflicts between/among countries.
Countries should also closely coordinate in the process of establishing new rules, standards and laws while strengthening multilateral institutions capable of addressing regional and global challenges on the basis of ensuring human security at the highest level and taking people as the center, the subject, the goal, and the driving force for development. 
Finally, countries should join efforts to promote the establishment of a comprehensive, open, indivisible, transparent, multilateral, equitable, mutually beneficial, binding, and sustainable security structure.