Deputy Minister Nguyen Van Long receives delegates attending APCCA 41
Thứ Tư, 15/11/2023, 23:24
Deputy Minister of Public Security, Major General Nguyen Van Long received delegations from Laos, Singapore, Malaysia and the conference coordinator on November 13, after the opening of the Asian and Pacific Conference of Correctional Administrators (hereinafter referred to as the APCCA) in Hanoi on the same day.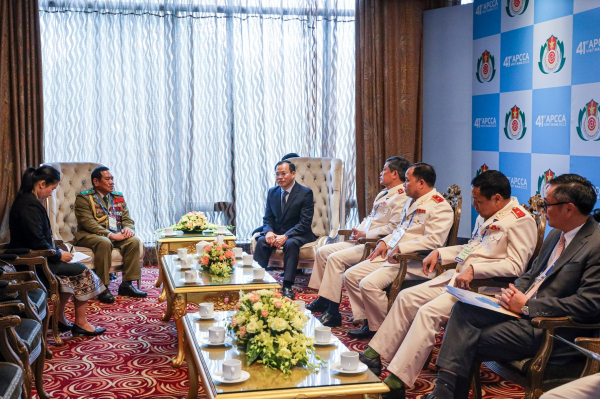 Speaking at the event, Deputy Minister Nguyen Van Long highlighted the significance of the APCCA as a forum for police leaders and prison managers in the Asia-Pacific region and relevant international agencies and organizations to meet, exchange information and share experience in detention management, re-education and rehabilitation of prisoners as well as issues of common concern, contributing to updating and improving the quality and efficiency of prison management, strengthening the law enforcement and ensuring security and order in each country or territory".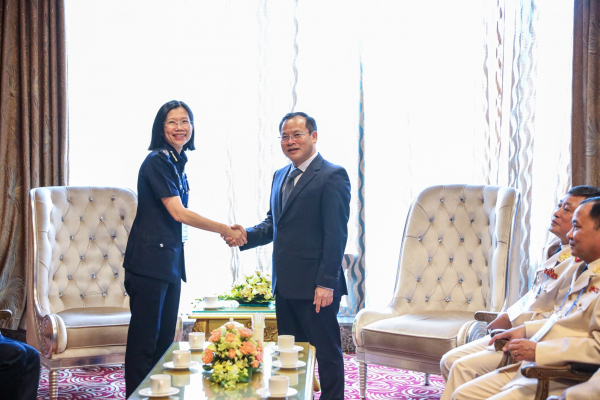 He also stressed that Vietnam's policies for foreign prisoners are implemented by the Vietnamese police in accordance with international conventions and law. Most of foreign prisoners strictly comply with detention rules, actively participate in educational and training activities organized by the corrections force to get the leniency policy of the Vietnamese government.
Vietnam also attaches importance to supporting former prisoners. The Prime Minister has recently signed Directive No. 22 on lending capital to people who have completed their prison sentences. The funding will help them reintegrate in the community, do business and turn over a new leaf.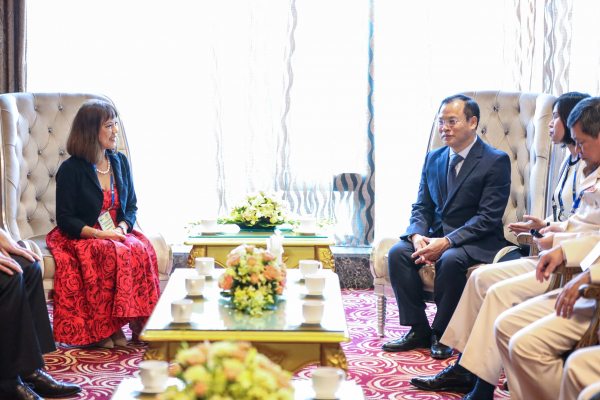 Leaders of the Lao, Singaporean and Malaysian delegations and the APCCA coordinator thanked the Ministry of Public Security and Deputy Minister Nguyen Van Long for the meeting and affirmed that Vietnam has achieved many important results in correcting inmates and reintegrating ex-prisoners.
The Government has allocated huge financial resources in support of prisoners during the process of serving their sentences and after returning to the community.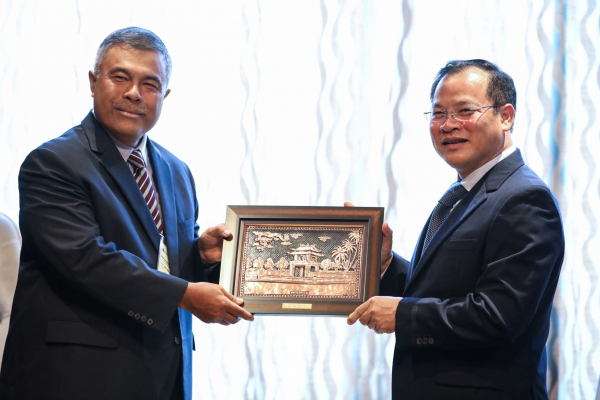 The delegates expressed their hope to continue to strengthen cooperation with the Ministry of Public Security of Vietnam and believed that the cooperation would further develop in the future.