Deputy Minister Tran Quoc To works with An Giang police
Thứ Năm, 21/04/2022, 19:45
Senior Lieutenant General Tran Quoc To, Deputy Minister of Public Security, leading a delegation of the Public Security Ministry (MPS), worked with the Provincial Police Department of An Giang on April 19.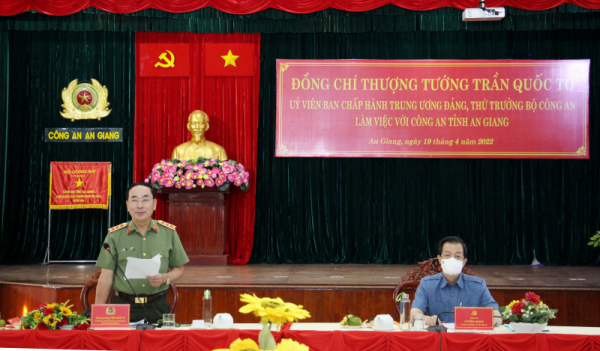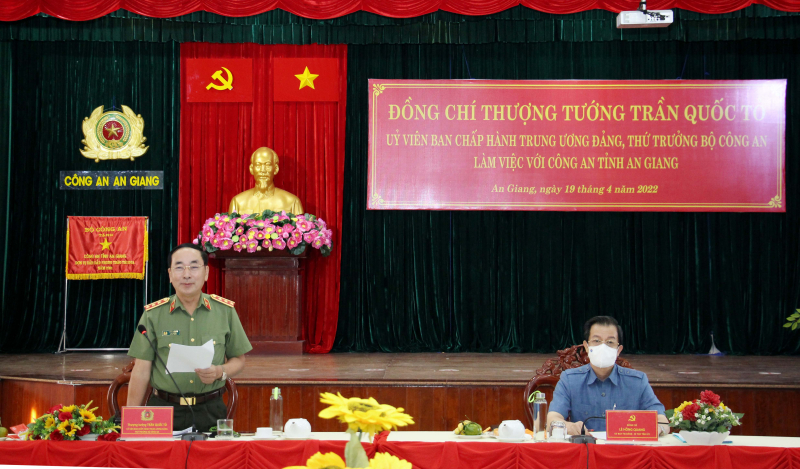 The event saw the presence of Secretary of the Provincial Party Committee of An Giang Le Hong Quang, and Vice Chairman of the Provincial People's Committee Le Van Phuoc.
Senior Colonel Dinh Van Noi, Director of the Provincial Police Department, briefed delegates on the outstanding achievements gained by the provincial police forces over the past time.
Deputy Minister Tran Quoc To also highlighted a number of tasks that the provincial police should fulfil in the time to come. These include strengthening Party building, thoroughly grasping the local situation, improving the quality of mass mobilization, and building capacity of communal police force.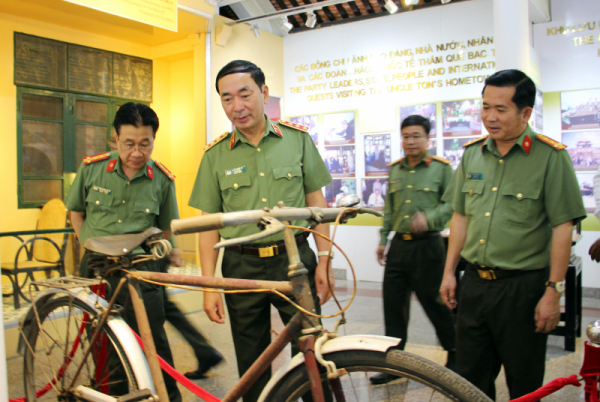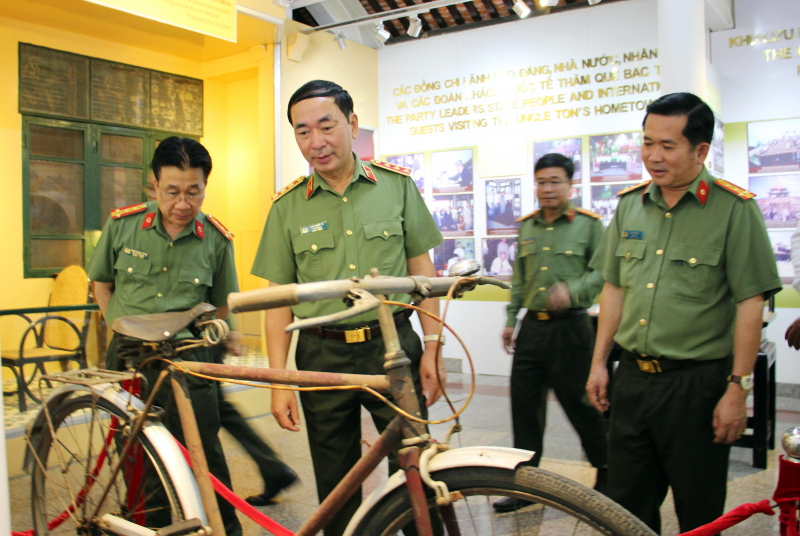 He also thanked the provincial and local authorities of An Giang for their support for the policies of the MPS, especially the policy on deployment of commissioned police officers to communes.
On this occasion, Deputy Minister Tran Quoc To and the MPS delegation visited and offered incense at the memorial site of late President Ton Duc Thang, located in My Hoa Hung commune, Long Xuyen city.