Deputy Minister Tran Quoc To works with Quang Ninh police
Thứ Năm, 28/04/2022, 17:53
A delegation of the Public Security Ministry (MPS) led by Senior Lieutenant General Tran Quoc To, Deputy Minister of Public Security, worked with the Provincial Police Department of Quang Ninh on April 26.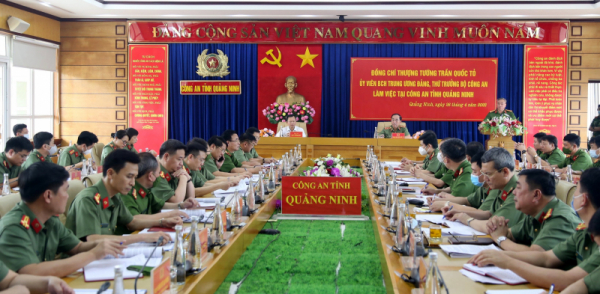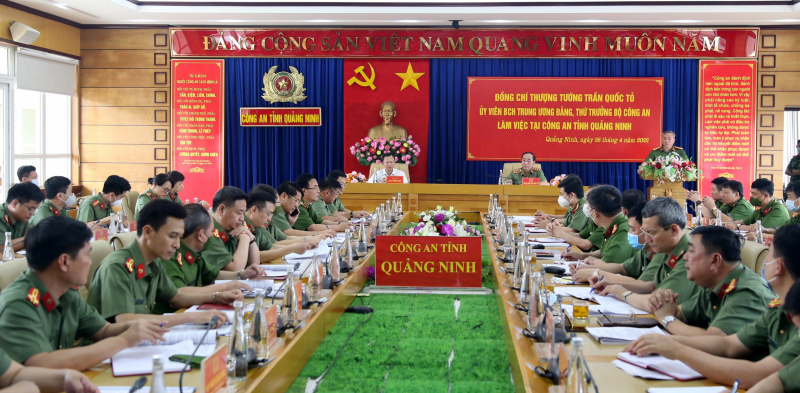 Senior Colonel Vu Thanh Tung, Vice Director of the Quang Ninh Provincial Police Department, briefed the deputy minister and other delegates on major work outcomes achieved by the provincial police forces over the first 4 months of 2022 as well as the deployment of police officers to communes and townships in the province.
Speaking at the event, Deputy Minister Tran Quoc To applauded the efforts and achievements gained by the provincial police over the past time.
He also urged the provincial police to attach importance to the Party and force building as well as inspection and enforcement of Party's discipline.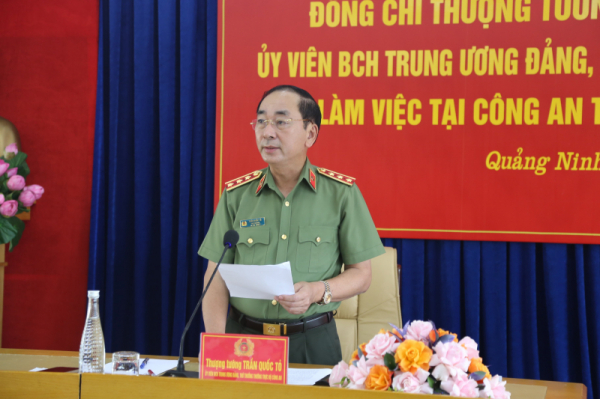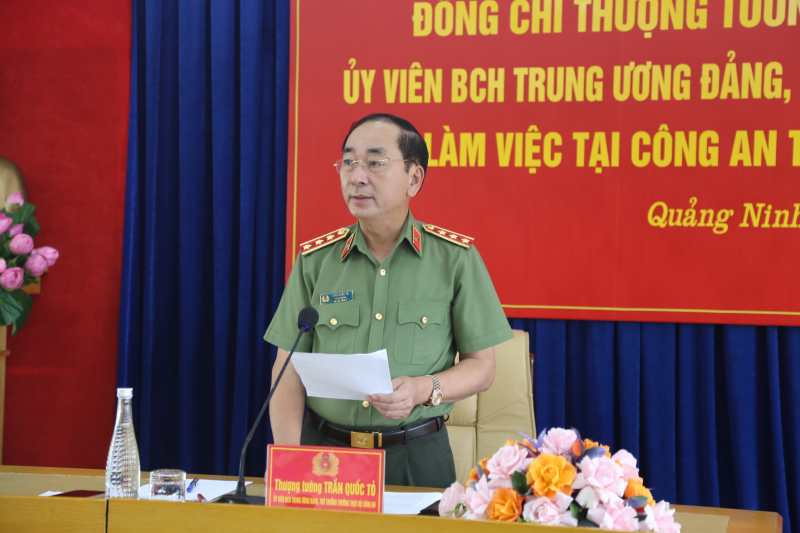 The provincial police forces should actively grasp the situation, promptly detect and prevent sabotage activities by hostile forces, strive to handle security issues at the beginning, preventing them from flaring into security "hotspots".
Deputy Minister Tran Quoc To also noted the significance of the deployment of police officers to communes, saying that has contributed to improving security and order in various localities
The deputy minister also asked the MPS Officer to take note of the recommendations raised by the provincial police and report them to functional units for solutions.