German health experts work with Hospital 30-4
Thứ Hai, 09/05/2022, 21:05
PSNews – A group of health experts from the Rostock Medical University, Germany in May visited and worked with doctors of the 30-4 Hospital under the Ministry of Public Security.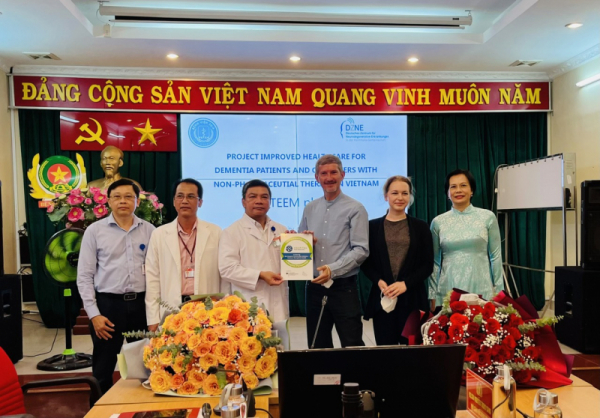 The working session was part of a cooperation plan named "Treatment for Vietnamese people with dementia using non-drug therapies" that was previously signed by the 30-4 Hospital and the Center for Research and Treatment of Neurodegenerative Diseases (DZNE) under the Rostock Medical University, Germany.
The program was set to run from October 2020 to September 2022. However, due to the COVID-19 pandemic, the group of DZNE experts could not come to Vietnam in 2021. Therefore, this is the first time DZNE experts work directly with the 30-4 Hospital.
On May 4, the German health experts had exchanged experiences in taking care of patients with dementia who are receiving treatment in Hospital 30-4. They also provided the hospital with professional training program and the idea of establishing a caregiver club.
Hospital 30-4 is the first unit to receive and treat patients with dementia in the South. Patients with dementia when come to Hospital 30-4 will receive neuropsychiatric check as well as the most advanced treatment methods.