Gia Lai police asked to attach importance to safeguarding national security
Thứ Sáu, 11/11/2022, 22:30
A delegation of the Ministry of Public Security led by Deputy Minister Lieutenant General Le Quoc Hung inspected professional work in 2022 of the Gia Lai Provincial Police Department, on the morning of November 8.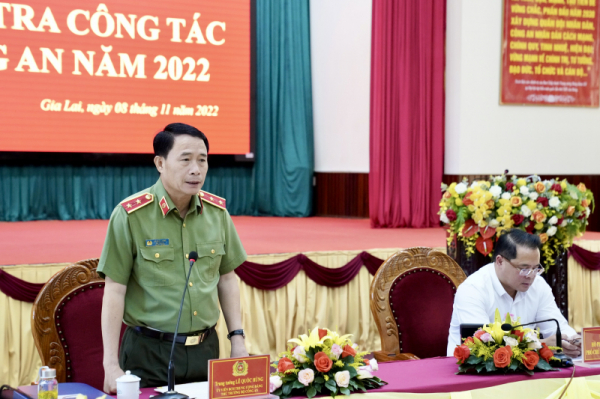 In a report summarizing the results of the provincial police's professional work in the past 10 months, Director of Gia Lai Provincial Police Department Major General Rah Lan Lam stated that the provincial police forces had actively advised the Provincial Party Committee and the Provincial People's Committee of Gia Lai to issue various documents on ensuring security and order as well as building the local police force, especially the action plan to implement Resolution No. 12 of the Politburo and a directive on ensuring security and order in Gia Lai province in 2022.
So far, 95% of the province's population has applied for chip-based ID cards and 99.9% of the population data has been cleaned and updated.
Additionally, the provincial police also paid attention to comprehensively strengthening the communal police force.
At present, each commune or township has 5.26 regular police officers on average, while 82/196 commune-level police have independent working offices.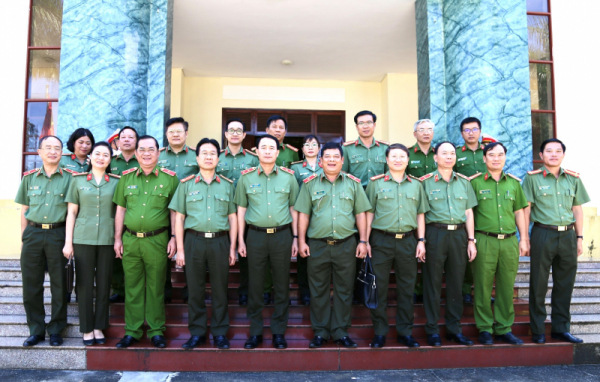 Concluding the inspection, Deputy Minister Le Quoc Hung praised the effort and achievements that the police forces in Gia Lai had achieved, saying, "Gia Lai continues to be a bright spot in terms of safeguarding national security and maintaining the "All people protecting national security" movement.
Regarding the key tasks for the local police in the coming time, Deputy Minister Le Quoc Hung requested that the provincial police force should always attach importance to safeguarding national security and social order, while successfully fulfilling the work targets set by the Ministry of Public Security.