Ha Tinh police overcome difficulties to successfully fulfill assigned tasks
21:28 13/01/2022
Deputy Minister of Public Security Senior Lieutenant General Luong Tam Quang attended and delivered a keynote speech at a conference hosted by the Ha Tinh Provincial Police Department on January 11 to review the provincial police's tasks performance in 2021 and roll out their work plan for next year.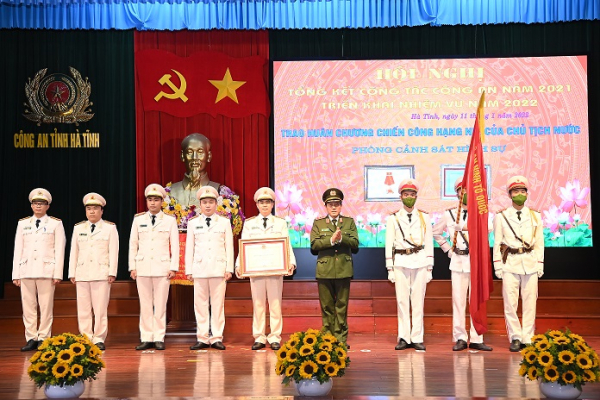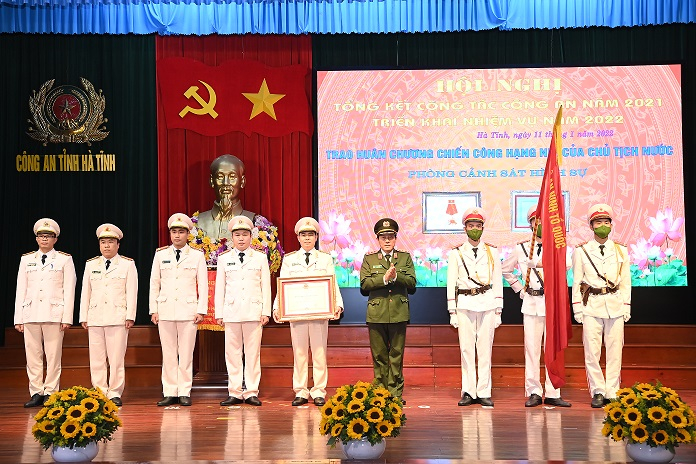 According to leaders of the Ha Tinh provincial police, in 2021, the local police ensured security public order and safety in the province and successfully fulfilled all  tasks assigned to them, reaching the targets set for the year.
Over the past year, the Ha Tinh provincial police effectively conducted nine intensive campaigns to fight crimes. Meanwhile, the clearance rate of the criminal cases reached 93.1%, including 100% of the serious cases cleared. The local police force also destroyed  26 criminal groups.
Further, the Ha Tinh provincial police force dismantled large, transnational drug trafficking rings. Their effort was recognized by the local Party committees, authorities and people.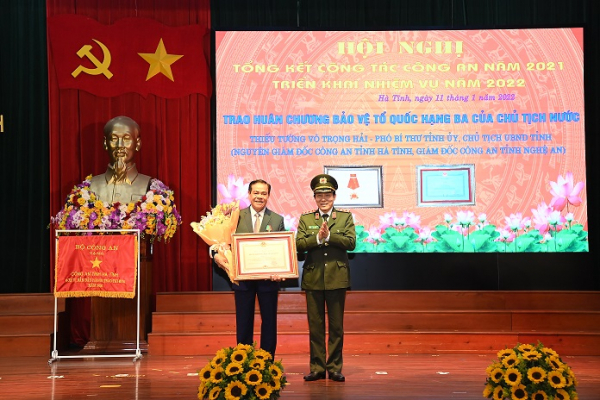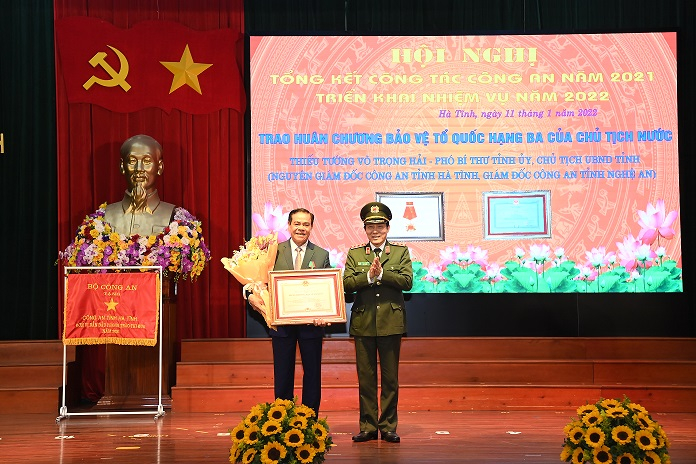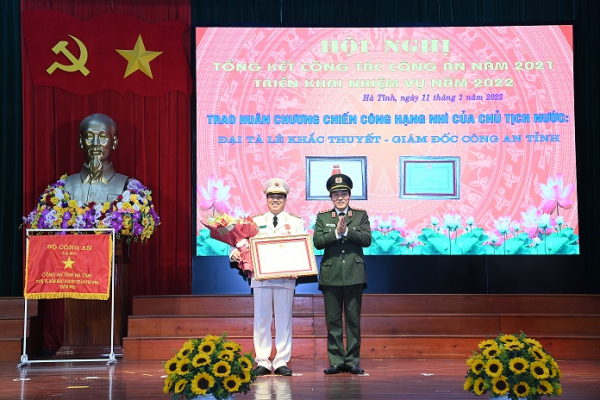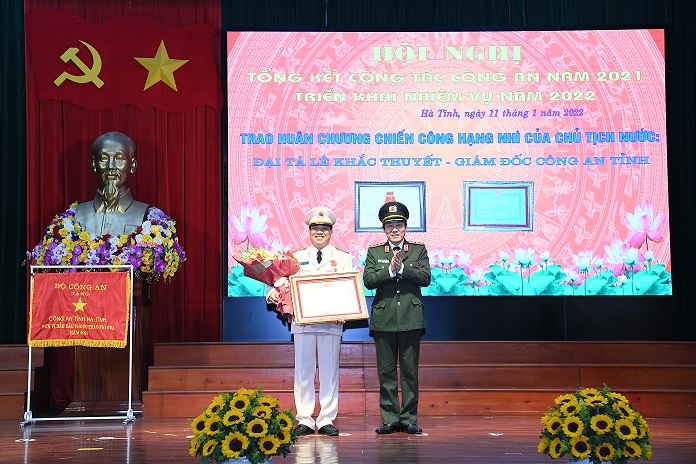 The provincial police also completed two projects on building the national database on population and issuing chip-based ID cards for citizens. For their achievements, the provincial police force was awarded a Certificate of Merit by the Prime Minister.
Deputy Minister Luong Tam Quang highly valued the achievements obtained by the Ha Tinh provincial police in 2021 and asked them to closely follow directions of the Ministry of Public Security's leadership on professional affairs as well as of the provincial authorities on local security and public order.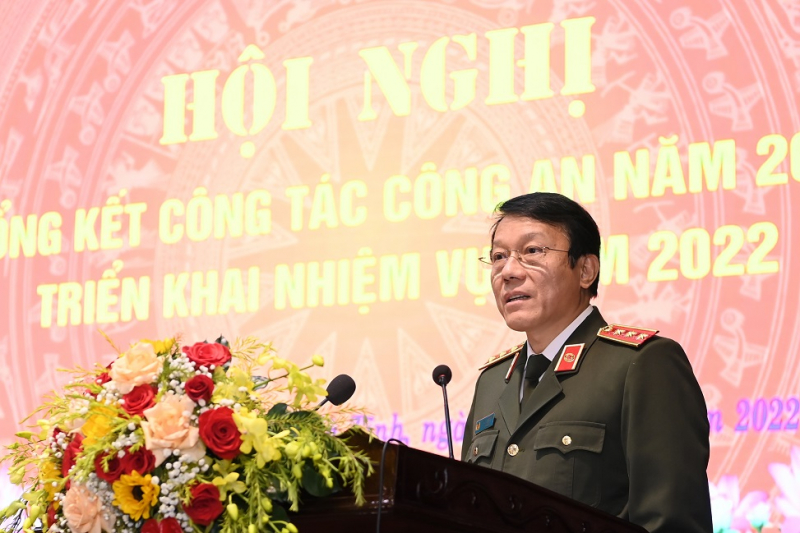 The local police should also advise local leadership on approaches to solve security-related issues right at the grassroots level while being ready to effectively respond to traditional and non-traditional security threats.
In terms of the fight against crime, Deputy Minister Quang asked the provincial police force to actively take  preventive measures to control crimes of all kinds so as to reduce criminal offenses in sustainable manner while promoting the movement "All people protect national security" in the province.