Hanoi Police introduces emergency blood donation team
18:48 12/10/2021
The Municipal Police Department of Hanoi on October 9 debuted an emergency voluntary blood donation club.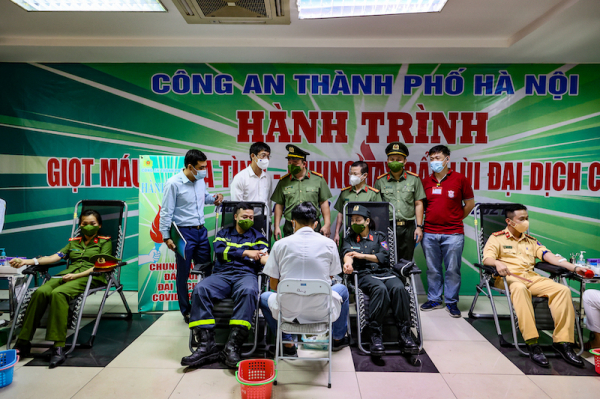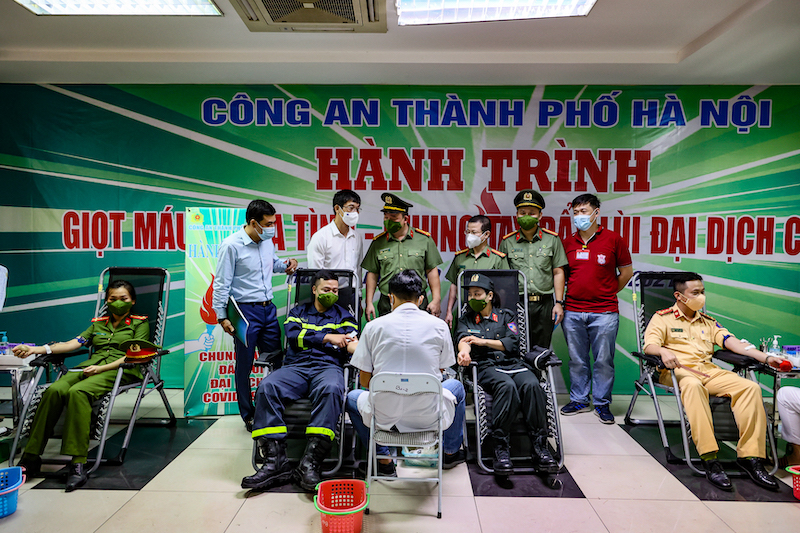 This is part of the activities of the local police to celebrate the 67th Capital Liberation Day (October 10, 1954 – 2021) as well as to join other emulation movements of the city's police force.
It is expected that some 3,000 blood units will be donated and delivered to various hospitals in the city for treatment of patients during the pandemic time.