Hau Giang police gains various achievements in fighting crimes
20:07 14/01/2022
The Provincial Police Department of Hau Giang held a conference on January 13 to review their work results in 2021 and roll out plans for 2022. Senior Lieutenant General Nguyen Van Son, Deputy Minister of Public Security, attended the event.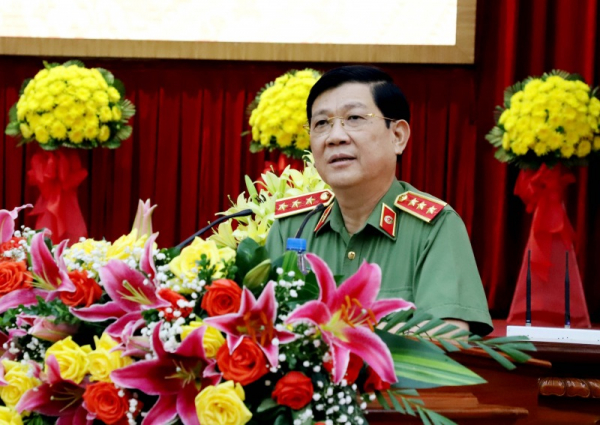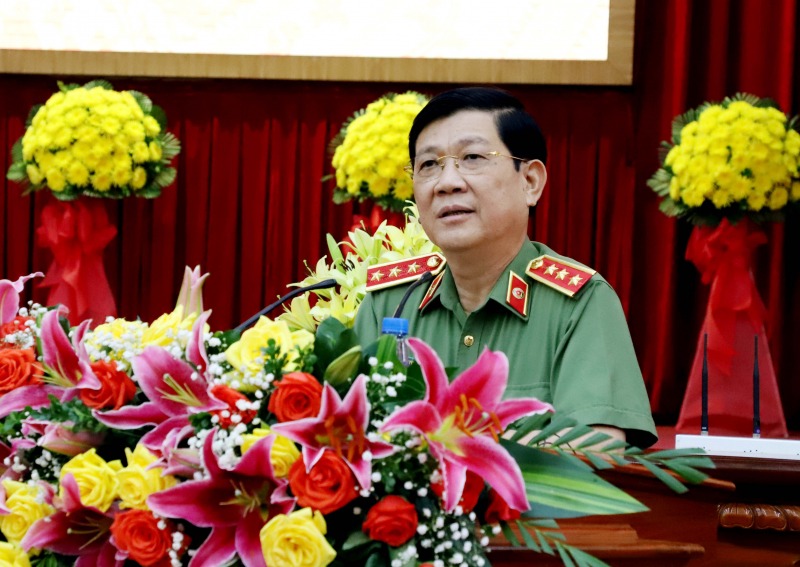 The Provincial Police Department were rewarded with the third-class Feat of Arms Order by the State President for their outstanding achievements in the COVID-19 prevention and combat.
The provincial police department also received the Excellent Emulation Flag from the MPS, while 3 divisions under the provincial police were honored by MPS.
Speaking at the event, Deputy Minister Nguyen Van Son appreciated the efforts and achievements of the provincial police forces over the past time.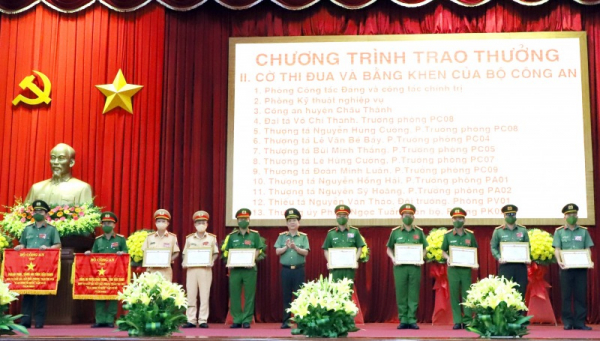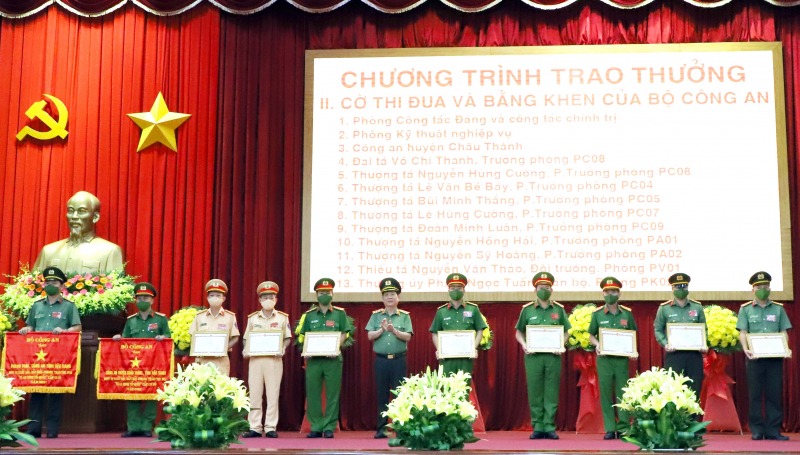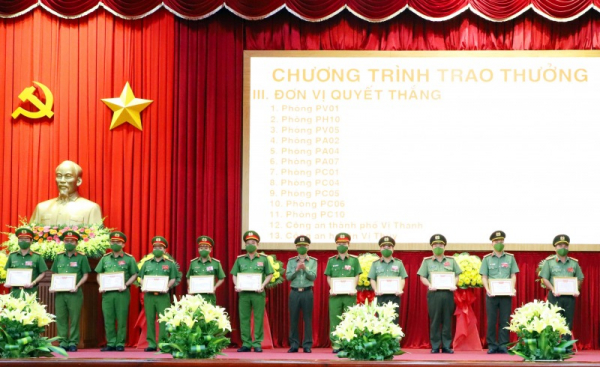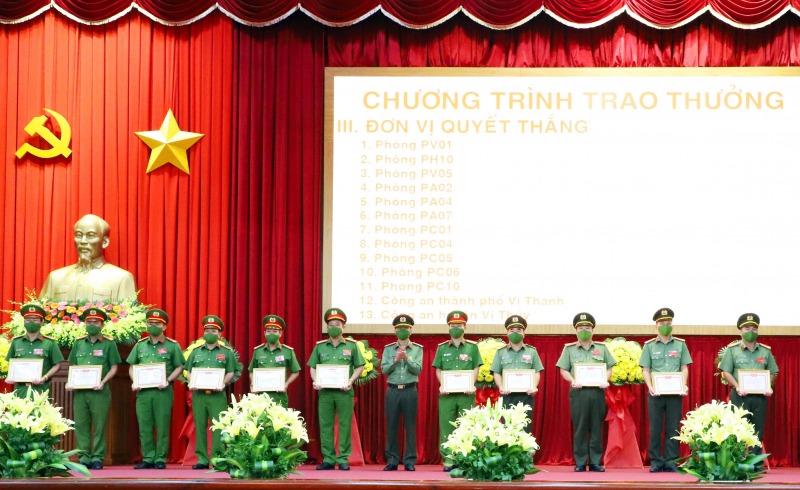 He also asked the provincial police to actively fight fake news, distorted information by hostile forces in cyberspace as well as to raise the people's awareness of crime prevention and combat.
Mr. Dong Van Thanh, Chairman of the Provincial People's Committee, urged the provincial police forces to coordinate with local agencies to raise the efficiency of crime prevention and combat, ensure political security and social order and safety, contributing to the province's socio-economic development.