Immigration Department celebrates 70th founding anniversary of the immigration force
Thứ Sáu, 19/05/2023, 10:11
PSNews – The Immigration Department under the Ministry of Public Security solemnly celebrated the 70th founding anniversary of the immigration force in May (May 13, 1953 ).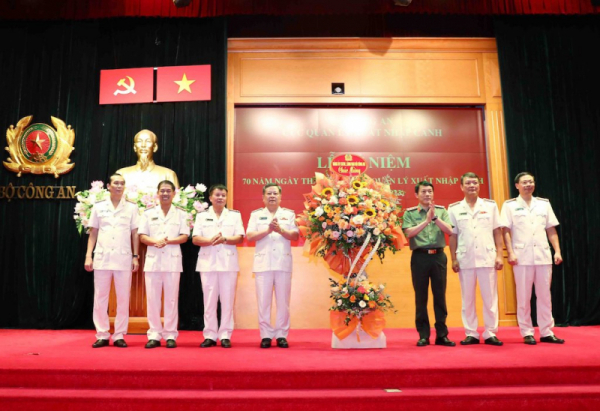 Member of the Party Central Committee and Deputy Minister of Public Security Senior Lieutenant General Luong Tam Quang attended the event.
At the event, Major General Pham Dang Khoa, Director of the Immigration Department, briefed participants on the outstanding achievements of the immigration force over the past 70 years, affirming that such achievements have become a motivation for the unit's police officers and soldiers to successfully fulfill their assigned tasks.
For its achievements, the Immigration Department was presented with a picture with the golden words "Skillful, Professional, Friendly, Dedicated to Service of the People" from the Prime Minister while two subordinate units of the department were also awarded Third-class Fatherland Protection Order.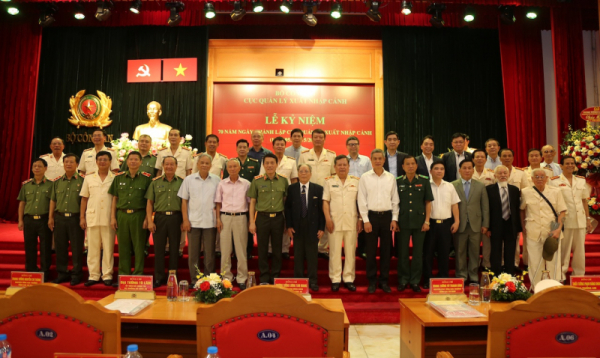 Speaking at the event, on behalf of the Public Security Central Party  Committee and leaders of the Ministry of Public Security, Deputy Minister Luong Tam Quang hailed the achievements and work results of the immigration force over the past 70 years.
Regarding its key tasks in the coming time, Deputy Minister Luong Tam Quang emphasized that the department should be well aware of the task of building a truly clean, regular, elite and modern immigration force to meet its task requirement of the new situation.
The Deputy Minister also suggested that the Immigration Department should reformed administrative procedures, creating most favorable conditions for domestic and international businesses and people to enter or exit the country, contributing to socio-economic development.
The Deputy Minister also asked the department to actively advise leaders of the Party and State and MPS on policies and solutions to issues in terms of immigration management in accordance with the policy on building digital transformation, digital society and e-Government.