In-flight Security Force makes debut
16:43 16/11/2021
The Ministry of Public Security (MPS) held a ceremony on November 15 in Hanoi to introduce the In-flight Security Division under the Immigration Department.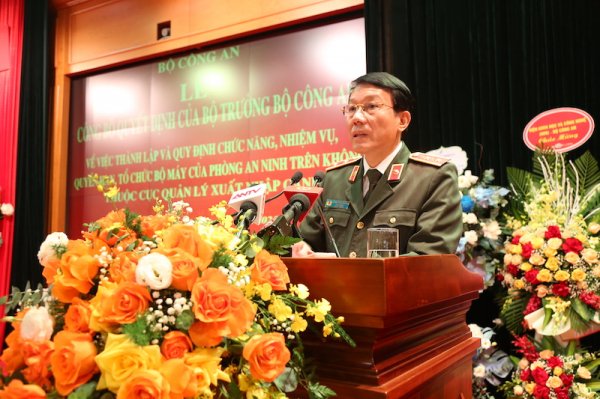 Lieutenant General Luong Tam Quang, Member of the Party Central Committee and Deputy Minister of Public Security, chaired the ceremony.
According to a report delivered a the event, 72 international airlines from 25 countries and territories and four Vietnamese airlines operate commercial and charter flights on more than 200 air routes to eight airports in Vietnam (Hanoi, Da Nang, Tan Son Nhat, Cam Ranh, Phu Quoc, Can Tho, Cat Bi, Da Lat, Van Don).
The development of the aviation industry also poses many challenges, including risk of terrorism, to the  protection of national security as well as safety of civil flights in the coming time.
Statistics have shown that thousands of airline terrorist incidents have occurred, causing catastrophic consequences to mankind. Particularly, from 1999 to 2012, there were nearly 3,000 air terrorist cases killing 18,722 people.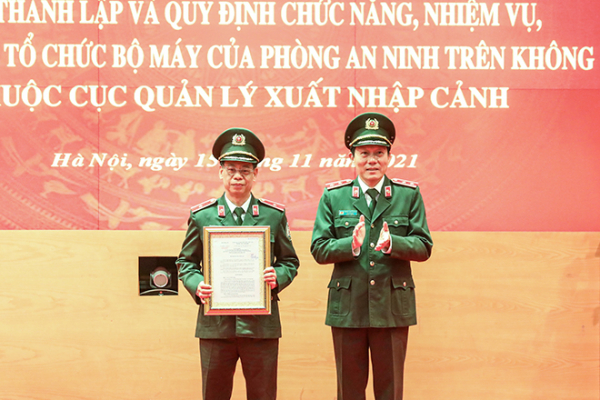 In this situation, the Ministry of Public Security directed the Immigration Department to implement a project on building an in-flight security force under the leadership of the Immigration Management Department.
The force is tasked with ensuring aviation security and coordinating with flight crews in addressing aviation security issues and safeguarding safety of aircraft.
In-flight security officers are allowed to carry arms and combat gears on flights and take coercive approaches to suppress illegal acts on board.
They are also responsible for coordinating with domestic and international airlines and functional forces to deal with in-flight security issues.
Speaking at the ceremony, Deputy Minister Luong Tam Quang requested the Immigration Department and the In-flight Security Division to accelerate the construction of working facilities for the force as well as to consolidate the force's organizational apparatus  while  actively working with the Civil Aviation Administration to deploy  in-flight security officers on civil flights as scheduled.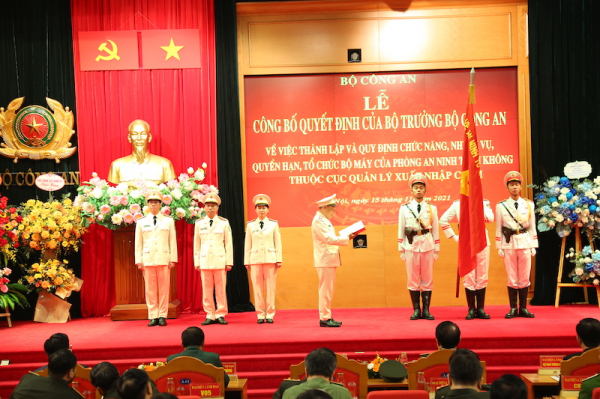 He also asked the newly established force to improve the legal framework for its operation as well as sign air security cooperation agreements with the countries that already have their air security forces.
In his speech, Major General Quach Huy Hoang, Director of the Immigration vowed that the leadership of the department will lead the In-Flight Security Force to successfully fulfill the assigned missions while actively learning experiences and lessons on protecting aviation security from foreign countries, building on capacity of in-flight security officers meeting the task requirements, and providing sufficient modern equipment and facilities for the force to perform the assigned tasks.