Lam Dong police play core role in ensuring security and order
20:42 07/01/2022
PSNews - Deputy Minister of Public Security Senior Lieutenant General Nguyen Van Son on January 5 attended and delivered a speech at the conference to review the task performance of the Lam Dong provincial police in 2021 and deploy their work plan for 2022.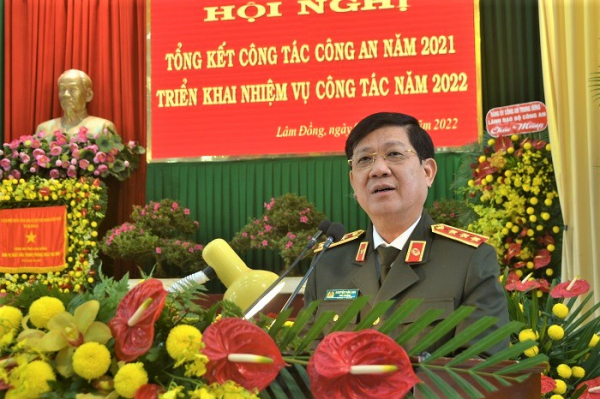 In 2021, the police force in Lam Dong closely followed the directions of the local authorities and the Ministry of Public Security in performing their professional tasks, as well as participated in ensuring security and safety for visiting Party and State leaders and international guests, and important events in the locality.
The movement "All people protect national security" was expanded by the Lam Dong Provincial Police Department to every residential quarter; as a result, it achieved good fruits. Particularly, the local police paid due attention to coordinating with families and local communities in educating and managing criminal offenders and drug addicts while mobilizing local people to support the police force in ensuring local security.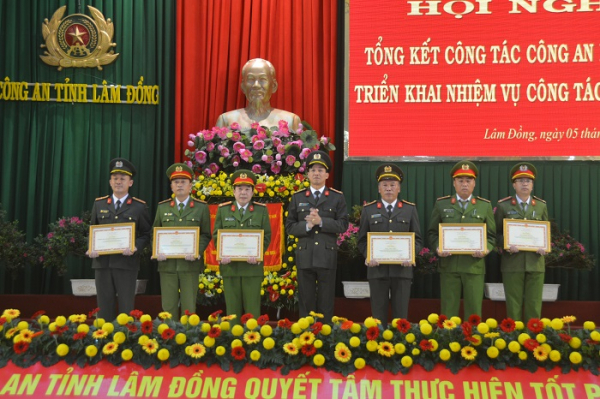 Thanks to the local police's efforts, the number of crimes related to social order decreased 9.4% compared to 2020. Meanwhile, the rate of successfully investigated criminal cases reached 92.97%, of which 100% of the serious crimes were solved.
Speaking at the conference, Deputy Minister Nguyen Van Son praised the achievements of Lam Dong provincial police in 2021.
Regarding the local police's tasks in 2022, the Deputy Minister requested the Lam Dong Provincial Police Department to closely follow guidelines and viewpoints of the Party and State and instructions of the Ministry of Public Security and provincial authorities as well as tightly coordinate with other related agencies and forces while performing their missions, so as to ensure security and public order in the locality.
He stressed that leaders of the Lam Dong police should direct their sub-units to resolutely suppress crimes, ensure traffic order and safety, and maintain stability, security, and order before, during and after the 2022 Lunar New Year of the Tiger.