Local police help pandemic-hit residents harvest crops
22:22 15/11/2021
Buon Choah is an agriculture-based, remote commune in Krong No district, Dak Nong province.  Local residents earn their living mainly from animal husbandry and cultivation of rice and other crops.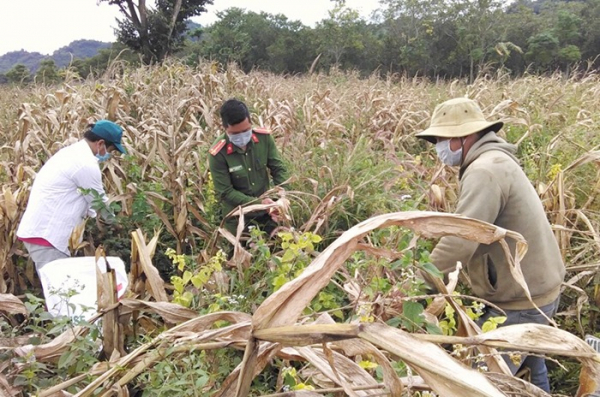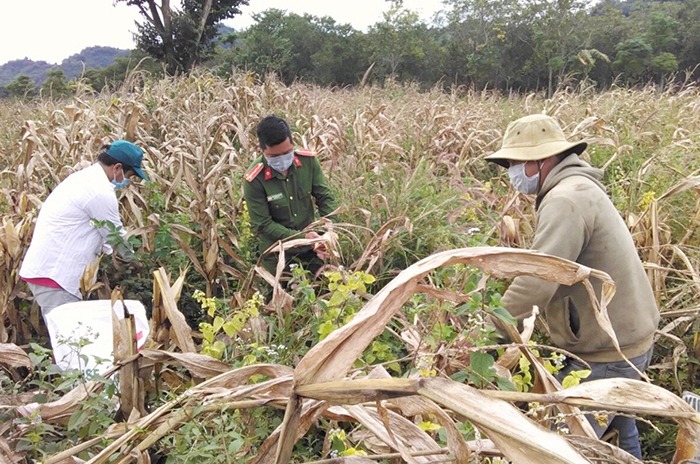 A recent COVID-19 outbreak hit the commune in early November 2021. The total number of infected people in the commune had reached 41 by November 12.
The district's authority on November 6 decided to lock down the commune, home to 738 residents.
Lieutenant Colonel Lang Van Tam, Head of the Communal Police Post of Buon Choah, said the lockdown took place at a time when the harvest season in the commune began.
So the local police mobilized their efforts to prevent and fight the epidemic on one hand, and assist local residents harvest their crops on the other hand.
The police in collaboration with local people and other forces harvested all crops for local people during November 13 and 14.
Thanks to the police, local people can now wholeheartedly prevent and control the pandemic.