Minister To Lam: It is honor and pride to work at public security schools
Thứ Ba, 22/11/2022, 10:59
Minister of Public Security General To Lam Prof., Dr., chaired a ceremony in celebration of the 40th anniversary of the Vietnamese Teachers' Day (November 20, 1982), on the morning of November 19, in Hanoi.
On this occasion, two lecturers working in People's Public Security Forces were honored to receive certificates of merit from the Minister of Education and Training while 28 others were awarded certificates of merit by the Minister of Public Security for having outstanding achievements and contributions to the cause of education and training in the period 1982 – 2022.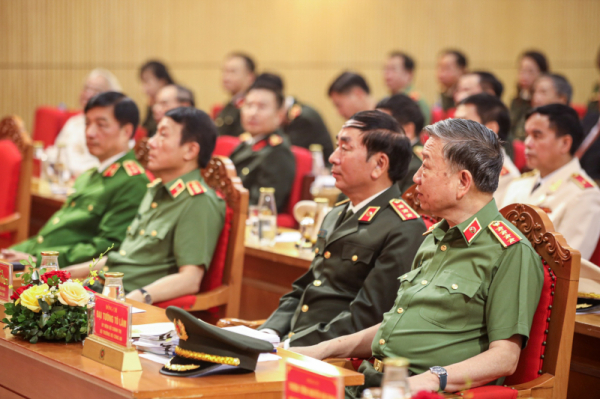 Furthermore, 47 lecturers have been recognized as "Professor" and "Associate Professor" and 35 teachers won the title of "Good Teacher " at the ministerial level in 2021-2022 academic year.
Speaking at the celebration, Minister To Lam appreciated and praised the effort and great contributions of the generations of teachers and education administrators working at public security schools over the past time.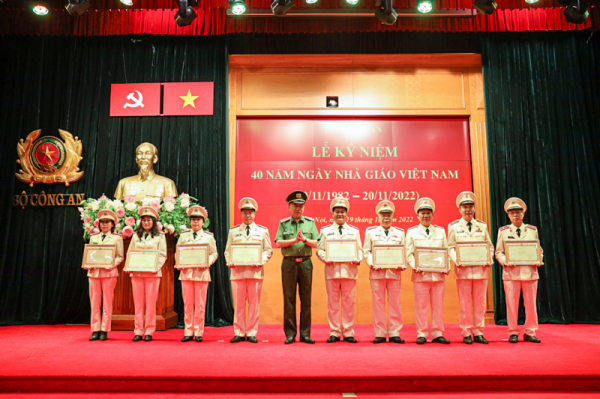 In order to further develop the public security education and training sector, Minister To Lam suggested that all public security academies, universities and colleges continue to thoroughly grasp, synchronously implement solutions to achieve the goals of the fundamental and comprehensive education and training reform.
The minister emphasized, each lecturer and education administrator working at public security schools should have a high sense of responsibility as well as honor and pride to be both "Teacher and Officer of the People's Public Security Forces", so they should constantly improve their qualifications, broaden their knowledge.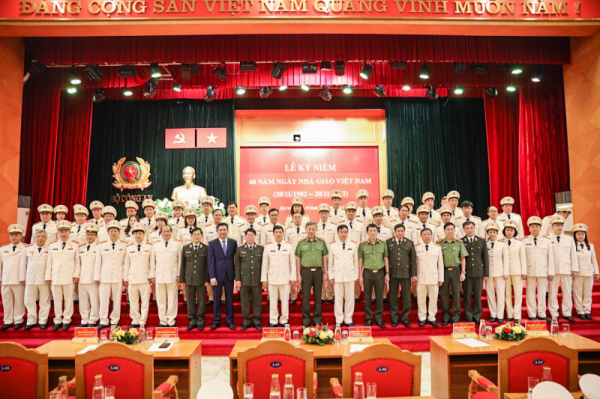 The public security teachers and education administrators should have firm political stance, be a shining example of morality, lifestyle and loyalty to the Party, State and People in any circumstances, and make more contributions to the cause of building the Public Security Forces.