Minister To Lam lays wreaths at President Ho Chi Minh monument in France
18:01 05/11/2021
During his working visit to France, Minister of Public Security General To Lam leading a delegation of the Vietnamese Ministry of Public Security on November 3 offered a floral tribute to President Ho Chi Minh in his memorial site in Montreuil on the outskirts of Paris, France.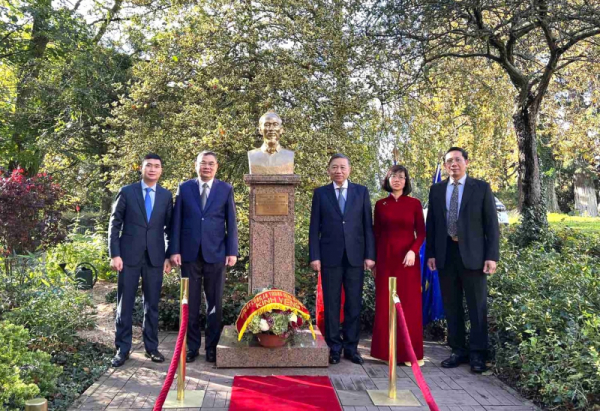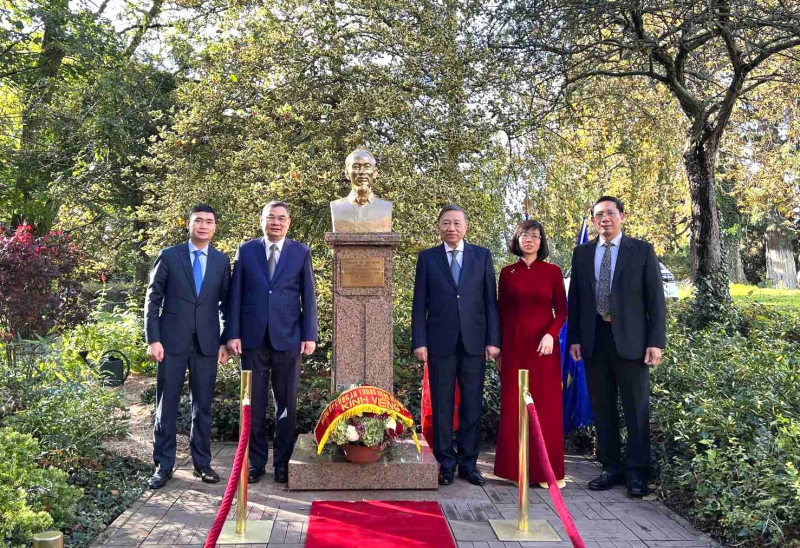 They laid a wreath with the phrase "Floral tributes from the Public Security Central Party Committee and the Ministry of Public Security of Vietnam" at the President Ho Chi Minh Monument located in the memorial site.
The monument, erected on the occasion of the Vietnamese leader's 115th birthday - May 19, 2005, demonstrates the long-standing friendship between generations of the Vietnamese and French peoples, especially the city of Montreuil.
The delegation also visited the Ho Chi Minh Space in the memorial site.
General To Lam then met several international friends, leaders, and citizens of Montreuil and shared with them stories about President Ho Chi Minh - a great communist and outstanding national hero of Vietnam, who devoted his life to the struggle for liberation of not only the Vietnamese people but also all workers in the world.