Minister To Lam meets 400 officers reinforced to key border communal posts
20:17 18/10/2021
General To Lam, Politburo Member and Minister of Public Security, chaired a virtual meeting on October 15 with officers reinforced to border communes with complicated security and order situations.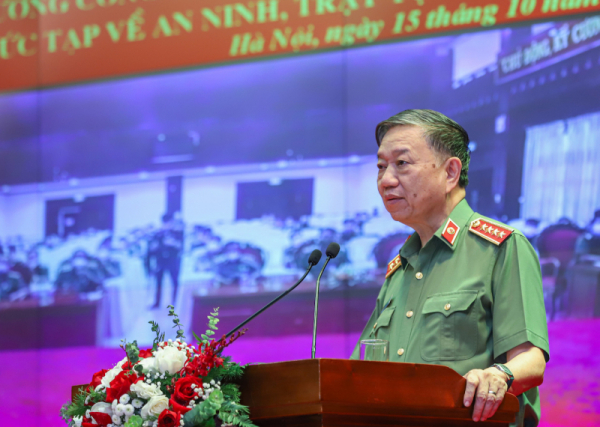 The event, which was held virtually connecting the Ministry of Public Security Headquarters in Hanoi and its Ho Chi Minh City (HCMC)-based Southern MPS Branch Headquarters, was also attended by Lieutenant General Tran Quoc To, Deputy Minister of Public Security, representatives from relevant units and some the 400 reinforced officers.
The Central Public Security Party Committee and the Ministry of Public Security has directed police agencies and units nationwide to deploy professional policemen to communal posts. To date, some 45,000 commissioned police officers have been deployed to all communal-level police posts. Each commune has at least 5 officers.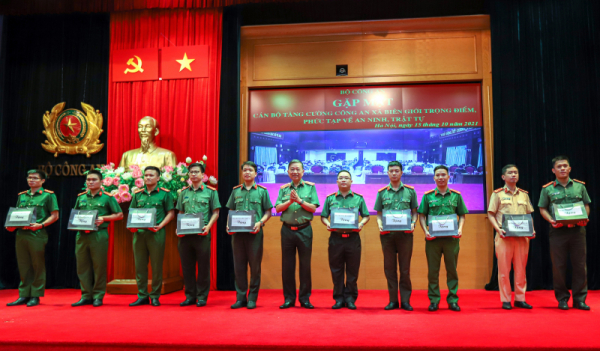 The project to post commissioned police officers to communes has brought about fruitful outcomes to the public order and security situation at the grassroots level, while creating favorable conditions for local people to carry out administrative procedures.
Minister To Lam spoke highly of the voluntary spirit of the reinforced police officers, who are willing to sacrifice their personal interests for their assignments.
He asked them to overcome difficulties and early settle down their lives and take on their work. Minister To Lam emphasized that all officers should also take the chance of working in the difficult localities to train themselves and apply their knowledge and professional skills to work.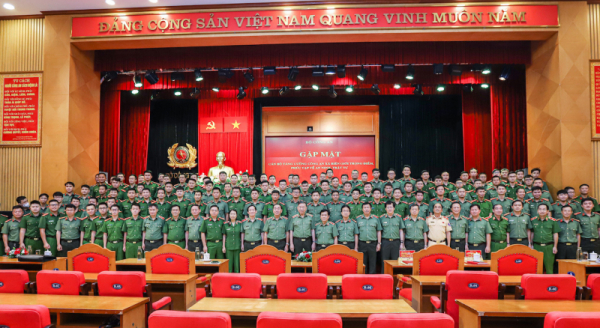 They should study and follow the guidelines of the Party, policies and laws of the State as well as all regulations of the Public Security Forces, have proper behavior toward local people, and raise their sense of responsibility for serving the people.  
Minister To Lam hoped that all reinforced officers, with their youth and enthusiasm, knowledge and skills would successfully fulfil their duties.
On this occasion, Minister To Lam presented each officer with a tablet, which will support their work on one hand and help them connect with their families in free time.