Minister To Lam pays working visit to Binh Phuoc
Thứ Năm, 23/06/2022, 13:43
PSNews - Member of the Politburo, Minister of Public Security General To Lam, who led a delegation of the Ministry of Public Security (MPS), paid a working visit to Binh Phuoc province on June 19.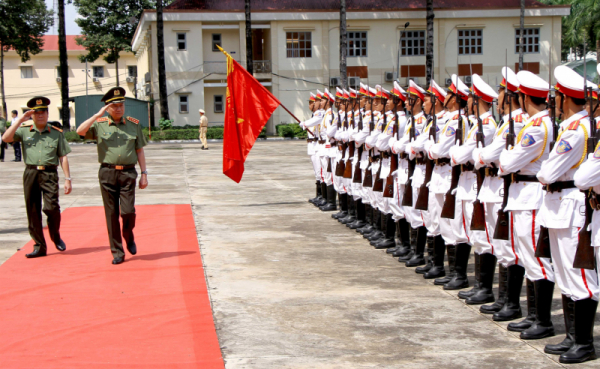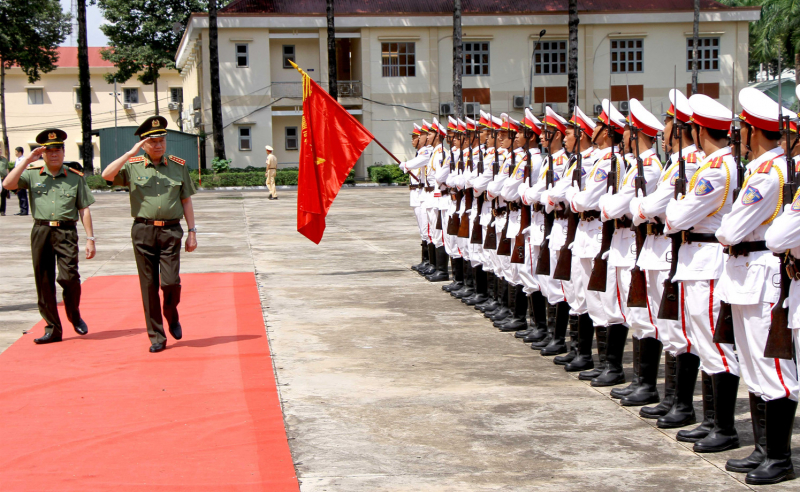 Present at the reception for the Minister of Public Security and MPS delegation were Secretary of the Binh Phuoc Provincial Party Committee Nguyen Manh Cuong, Deputy Chairperson of the Binh Phuoc Provincial People's Committee Tran Tuyet Minh, Director of the Binh Phuoc Provincial Police Department Senior Colonel Bui Xuan Thang as well as other local civilian and police leaders. 
At the meeting between the MPS delegation and leaders of the local police, Senior Colonel Bui Xuan Thang briefed the minister and other delegates on the local public order and security situation, saying that public order, political stability and security were maintained in the province while the local police exceeded all objectives in the first 6 months of 2022.
So far, the provincial police have basically finished the National Population Database and the project to issue chip-based cards to citizens, as well as collected, digitalized and synchronized all data on province's population with the National Population Database. 
The Provincial Police Department has also posted commissioned police officers to all communes and townships in the province.
Meanwhile, Secretary Cuong briefed the Minister of Public Security and the MPS delegation on the province's results of socio-economic development in the first half, saying that the province recorded a GDP growth rate of 6.9% in the first half. Further, its budget revenues reached 55% and domestic investment in the province valued at VND 5,400 billion while national security and defense were consolidated.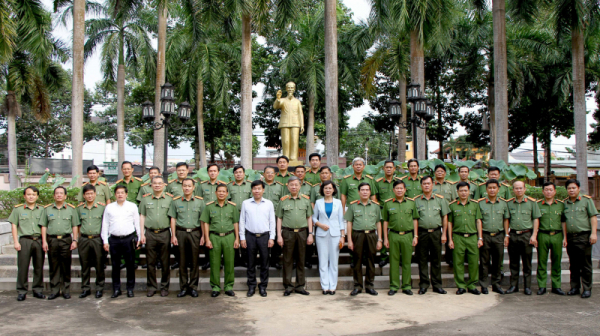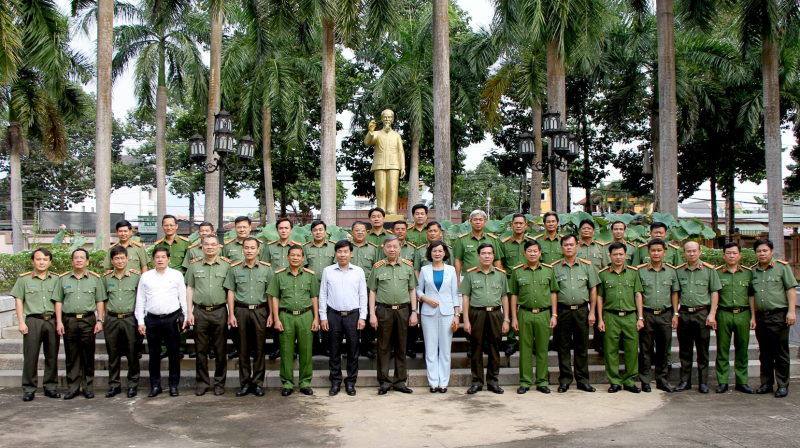 Speaking at the meeting, General To Lam recognized and highly valued the achievements of the local police in the past time, and instructed that the local police should seriously grasp Resolution 12-NQ/TW issued by the Politburo on enhancing the building of the strong, clean, regular, elite and modernized Public Security Forces so as to meet the task requirements in the current context.
He also requested, the local police should maintain the security situation in the province denying a strategic surprise nor being put in a disadvantage while mobilizing the entire political system, local people and strengthening professional measures to reduce 5% of criminal offences in the province. 
General To Lam urged the provincial police to step up administrative reforms, saying that the local people should be at the center of the administrative reform and be best served. He stressed the need to build a strong communal-level police force to maintain public order and security at the grassroots levels.