Ministry of Public Security celebrates Vietnam Law Day
Thứ Bảy, 11/11/2023, 18:33
The Ministry of Public Security solemnly organized a ceremony to mark the Vietnam Law Day, on November 8, at the Hall of the Ministry of Public Security, Hanoi. The event in Hanoi was also connected online to provincial-level police departments and police units outside Hanoi.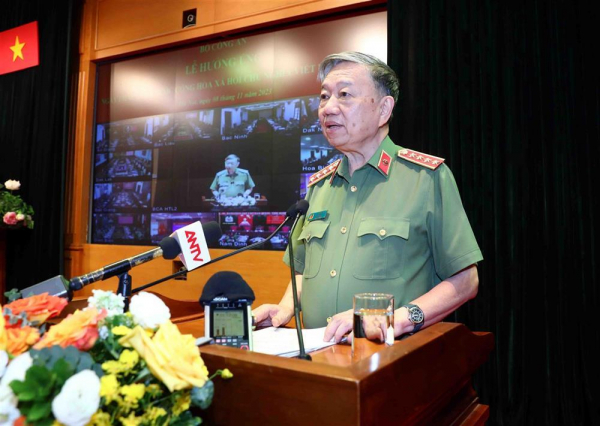 Speaking at the opening ceremony, Deputy Minister Le Quoc Hung emphasized the role, meaning, and importance of implementing the Normal Law and legal education, saying that the Ministry of Public Security's annual celebration of the Vietnam Law Day aims to raise the sense of responsibility of public security officers and soldiers for their task of frequently studying laws and correctly implementing the Constitution and laws, thereby contributing to firmly protecting national security, maintaining order and serving the people.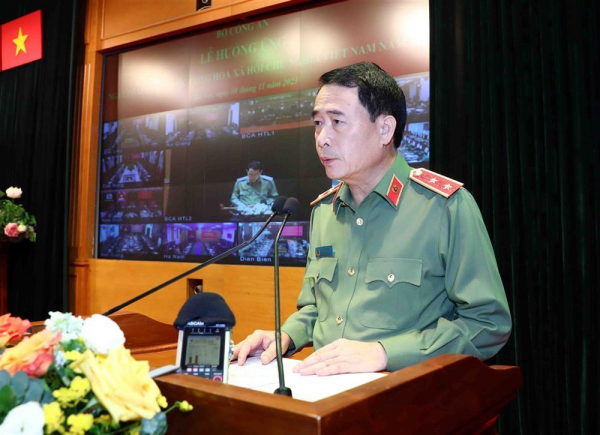 Making reports at the event, delegates proposed good approaches of public security agencies and units to effectively carry out legal education, such as: the Tan Phu District Police Station's creation of a Zalo (social network) to disseminate laws and receive criminal reports from the local people. 
Speaking at the ceremony, Minister To Lam praised public security agencies and units for their good organization of the Vietnam Law Day.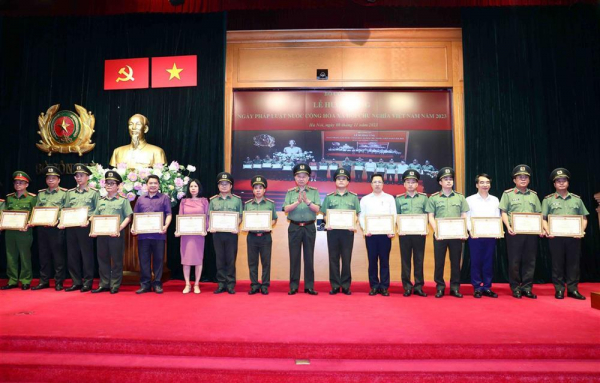 He also extended deep thanks to the departments, ministries, central branches, socio-political organizations, party committees, authorities at all levels, press and media agencies for their supports as well as joining the Public Security Forces in legal education, law building and law enforcement accompanying, helping and supporting the People's Public Security force in the work of building.