Ministry of Public Security's leader pays tribute to Mr. Le Duc Tho
21:16 09/10/2021
A delegation of the Ministry of Public Security (MPS) led by Deputy Minister Lieutenant General Tran Quoc To on October 8 paid tribute to late revolutionary Le Duc Tho at his memorial house in Nam Van commune, Nam Dinh city.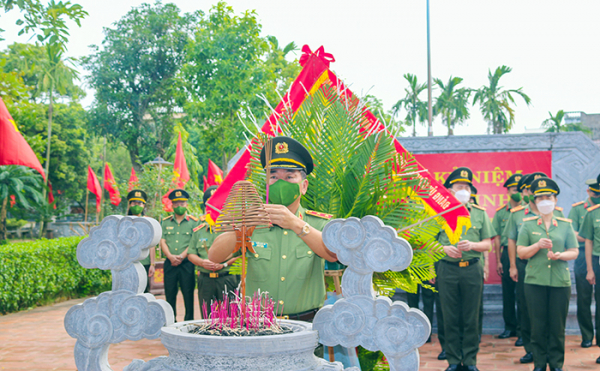 Mr. Le Duc Tho (14 October 1911 – 13 October 1990), with his birth name of Phan Dinh Khai, came from Nam Dinh Province. He was an unyielding revolutionary fighter and talented leader in terms of military, diplomacy, and politics.
He was one of the outstanding students of President Ho Chi Minh and an excellent son of his homeland of Nam Dinh. He dedicated his life to the revolutionary cause of the Party and the nation.
At the Le Duc Tho Memorial House, Deputy Minister Tran Quoc To and the delegation paid tribute and expressed their gratitude to Le Duc Tho for his great contributions to the nation.
On behalf of the MPS leadership, Deputy Minister To promised to follow the example of Mr. Le Duc Tho, leading the People's Public Security Forces to successfully complete all assigned tasks, protect the peace and happiness of the people.