MPS and MoJ promote cooperation
17:08 27/01/2022
The Ministry of Public Security (MPS) and Ministry of Justice (MoJ) held a conference to review cooperation activities in 2021 and roll out coordination plans for 2022.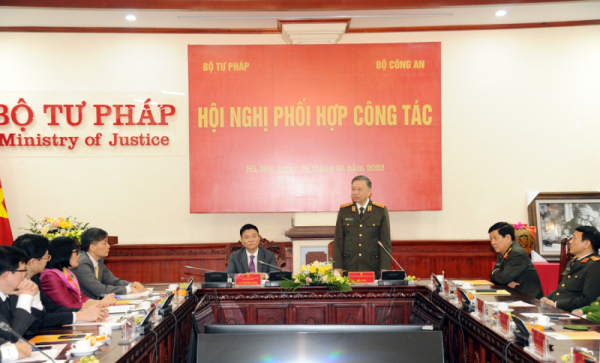 General To Lam, Politburo Member and Minister of Public Security, and Minister of Justice, Member of the Party Central Committee, attended and had speeches at the event.
Vice Minister of Justice Dang Hoang Oanh briefed delegates at the event on the outstanding coordination outcomes of the two ministries over the past time.
At the event, leaders of units under the two ministries discussed a number of coordination aspects that need to be further enhanced in the time to come.
Speaking at the event, Minister To Lam appreciated the coordination between the two ministries, contributing significantly to the great results of the Public Security and Justice sectors and important achievements of the country in the past year.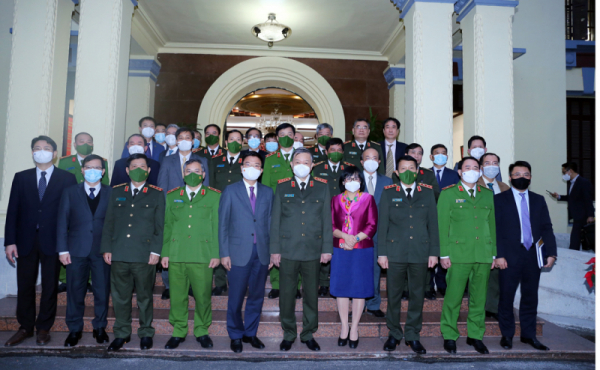 Minister To Lam also noted several aspects that the two ministries should enhance coordination, including sharing of documents and database.
The MPS attaches great importance to promoting the cooperation and coordination with the MoJ, especially in drafting laws, institutionalizing the policies of the Party and State.