MPS conducts 2021 drill on climate change adaption, natural disaster relief and rescue
19:09 01/12/2021
The University of Fire Prevention and Fighting (FPF) held the 2021 drill on climate change adaption, natural disaster relief and rescue on November 30.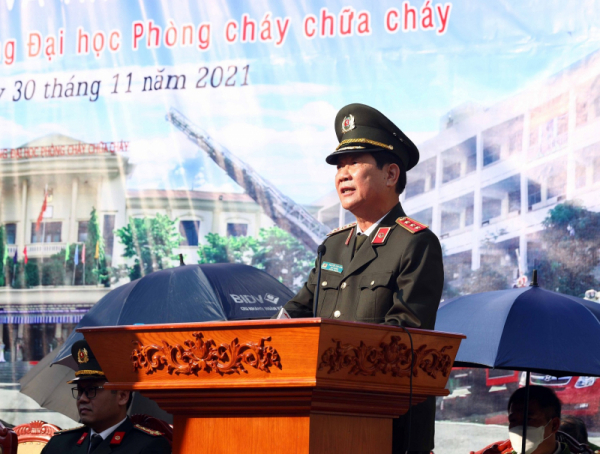 Senior Lieutenant General Nguyen Van Son, Deputy Minister of Public Security and Head of the Steering Committee for Climate Change Adaption, Natural Disaster Relief, Rescue and Civil Defense of the Ministry of Public Security, attended and delivered a keynote speech at the event.
Natural disasters have occurred in various localities across the country in 2021.
The complicated development of the COVID-19 pandemic has added more difficulties to the work of natural disaster prevention and control, as well as to the evacuation of people from disaster-hit areas.
Therefore, the drill, which bore a very important and practical meaning, created a basis for the Ministry of Public Security to prepare a standing reserve force ready to deal with fires and explosions, serious accidents and other incidents as well as carry out search and rescue missions in localities.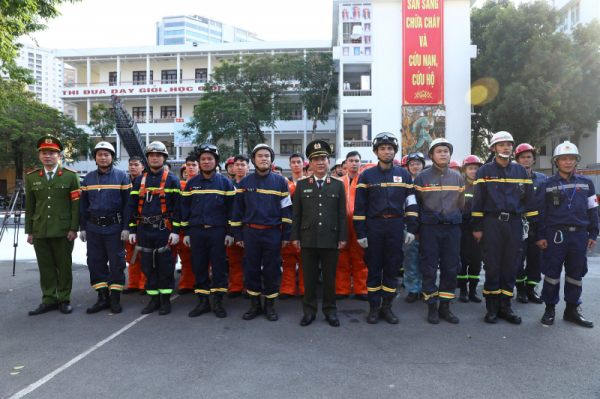 Speaking at the drill, Deputy Minister Nguyen Van Son emphasized that natural disaster situations will remain complicated and hard to be forecast in the coming time due to negative impacts of climate change.
As a force in the forefront of the struggle against natural disaster, the Public Security Forces must  actively draw up plans and prepare resources for any situations and any levels of disaster, while being ready to conduct search and rescue missions, in order to minimize human and material losses caused by disasters.