MPS discusses scheme to build rule-of-law socialist State
10:29 20/10/2021
PSNews - General To Lam, Minister of Public Security (MPS) chaired the second meeting on October 18 to review the drafting of the scheme "Building and perfecting a rule-of-law socialist State by 2030 with orientations for 2045".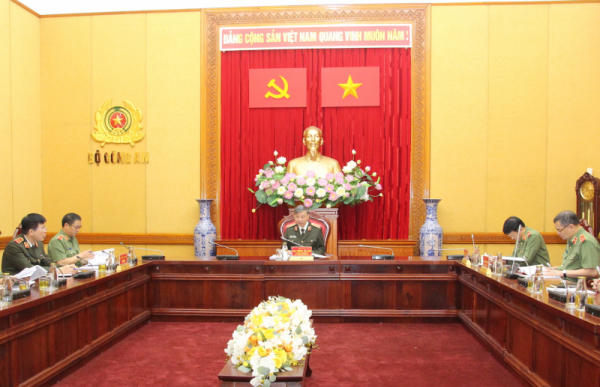 Reports at the meeting revealed that the MPS has identified the assigned task of drafting two subjects of the scheme as a very important political mission of the Public Security Forces as it serves as the premise for a resolution on developing the "Strategy for building and perfecting a rule-of-law socialist State by 2030 with orientations for 2045".
The resolution will contains judicial reforms which are seen as the essential guidelines of the Party for entire justice work. Thus, it will directly affect the organizational structure and operation of the Public Security Forces in terms of criminal investigation and criminal judgment execution.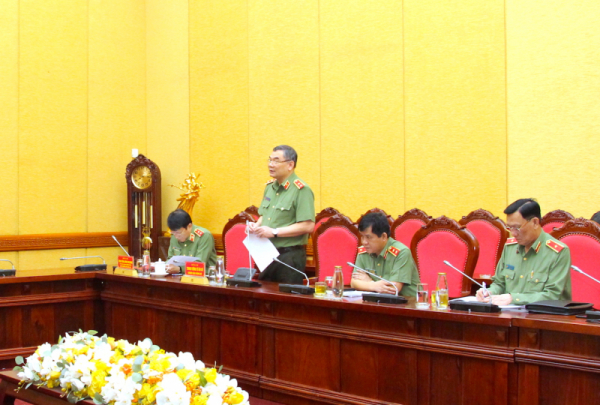 At the meeting, the delegates focused on reviewing the work done and assigning tasks to relevant units. They also suggested that the assigned units should carefully study all relevant laws and documents while drafting the two subjects to meet practical requirement as well as to avoid investigation agencies under the MPS and other relevant agencies overlapping at work. In other words, the documents should include regulations clarifying the working coordination and relationship between the public security investigation sector and relevant agencies and ministries.
Speaking at the event, Minister To Lam emphasized the importance of the scheme, saying that all assigned units of the MPS should draw up a suitable roadmap for drafting the two subjects of the scheme and the entire scheme as a whole and complete it with good quality and meeting the deadline.
"It is necessary to regularly hold seminars to collect opinions from agencies, units, experts and scientists to develop the scheme meeting practical and scientific requirements", the minister said.