MPS holds press conference briefing the forces' task performance in 2021 and work plans for 2022
Thứ Tư, 29/12/2021, 19:00
The Ministry of Public Security (MPS) held a meeting to brief the press and media on the task performance of the Public Security Forces in 2021. The event took place on December 28 in Hanoi, under the chair of Lieutenant General Tran Quoc To, Deputy Minister of Public Security.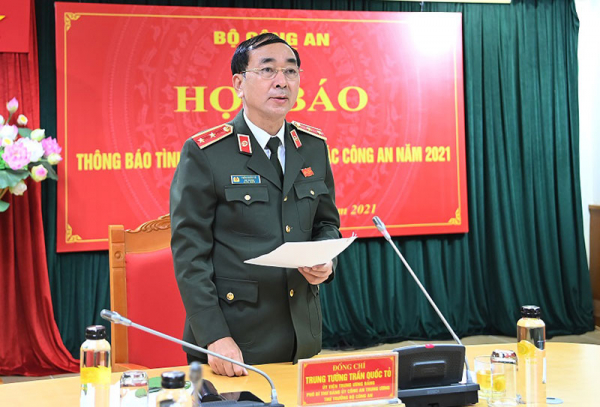 At the press conference, the MPS released major achievements obtained the Public Security Forces in 2021 and their work plans for 2022, affirming that the MPS will always work closely with all press and media agencies, contributing to protecting national security, maintaining social order and safety.
At the meeting, reporters from press agencies raised questions about issues of public concern, such as transparency in social charity funds related to some famous artists, recent wrongdoings in medical agencies, fake gasoline case in Dong Nai province, and so on.
Representatives of the public security units and localities clarified all the issues at the press conference.