MPS, MET tighten cooperation ties
Chủ Nhật, 22/05/2022, 22:27
The Ministry of Public Security (MPS) and the Ministry of Education and Training (MET) met on May 19 to discuss cooperation approaches.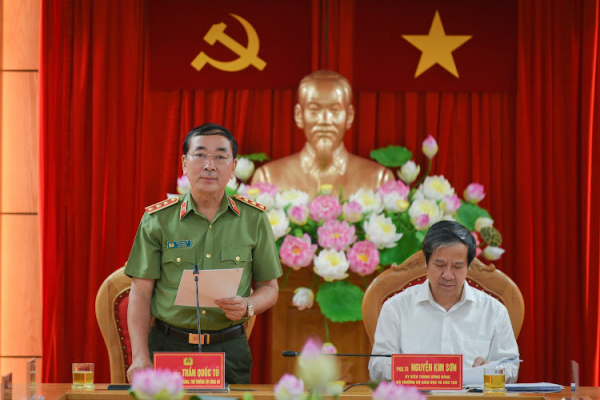 Deputy Minister of Public Security Senior Lieutenant General Tran Quoc To and Minister of Education and Training Nguyen Kim Son co-chaired the meeting. It also saw the presence of leaders from various specialized agencies under the two ministries.
At the meeting, experts of the two ministries discussed issues related to university enrollment, training programs, development of teachers and educational administrators,  assessment and testing, educational accreditation, and bilateral cooperation between the two sides. 
They also pointed out shortcomings in education and training cooperation between the MPS and MET, and proposed solutions to the issues.
Speaking at the meeting, Deputy Minister Tran Quoc To emphasized since the MPS streamlined its apparatus and re-arranged the system of public security educational institutions, training programs and teaching methods of public security schools have been innovated for more efficiency. Meanwhile, the enrollment of public security students complied with policies of the State, regulations of the MET and requirements for building revolutionary, well-trained, professional, and modernized People's Public Security Forces.
Deputy Minister Tran Quoc To suggested that the MET leadership should create favorable conditions for specialized agencies under the two ministries to strengthen coordination and cohesion in the coming time.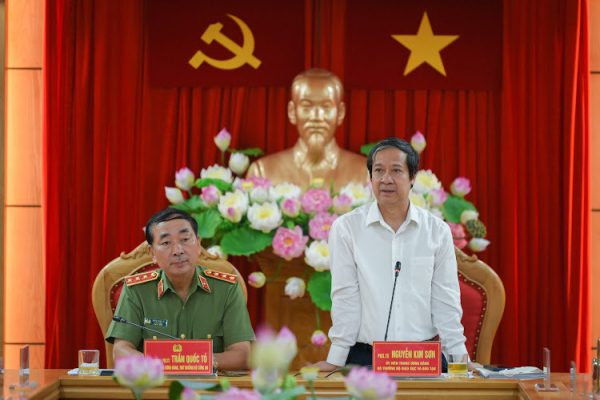 For his part, Minister Nguyen Kim Son affirmed that, thanks to Project 06 on applying population, e-identification and e-authentication data hosted by the MPS, high school students can register online for the 2022 high school graduation exam. 
Moreover, the Public Security Forces have ensured safety and security for the high school graduation exams over the past years while effectively supporting educational institutions nationwide to maintain safety and prevent fire, illicit drugs and school violence, the MET leader affirmed.
In order to further improve the education and training of the Public Security Forces in the coming time, Minister Nguyen Kim Son said that public security academies and schools should pay more attention to innovation in school administration, scientific research, teaching and learning methods in line with the national education system. 
He also suggested the public security schools to consider adding non-traditional security issues into the curriculum of national defense and security courses.