MPS sends team to 12th Annual Warrior Competition
10:50 15/06/2022
PSNews - At the invitation of the Director of the King Abdullah II Special Operations Training Center (KASOTC), Vietnam's Ministry of Public Security (MPS) sent a delegation to participate in the 12th Annual Warrior Competition in June 5-9 in Jordan.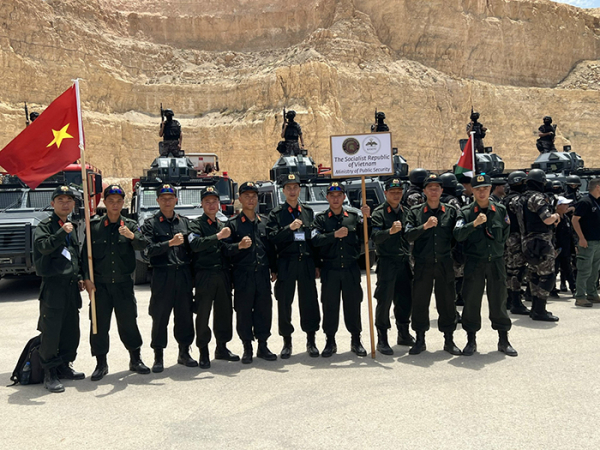 The 12th Annual Warrior Competition welcomed some 40 special operation teams who are elites of military and police special forces from 25 countries around the world.
Within 5 days of competition, the MPS team participated in various categories regarding shooting skills, physical and mental endurance abilities, team work, tactics as well as combat plans to counter riots, terrorism and hostage rescue.
It was an opportunity for the Vietnamese police delegation to promote the image of a friendly, elite and brave Vietnamese police force to international friends and law enforcement agencies around the world.
During the event, the Vietnamese participating policemen also had chance to exchange experience in fighting criminals,  preventing and combating terrorism and rescuing hostages.
The Annual Warrior Competition was first held in 2009 at KASOTC – a center of the Jordanian Armed Forces specializing in training counter-terrorism, special operations and irregular warfare tactics as well as police techniques to dismiss riots and social disturbances.