NA delegation visits National Population Data Center
Thứ Sáu, 17/06/2022, 07:17
General To Lam, Politburo Member and Minister of Public Security, hosted a meeting with a National Assembly (NA) delegation during its visit to the National Population Data Center on June 14.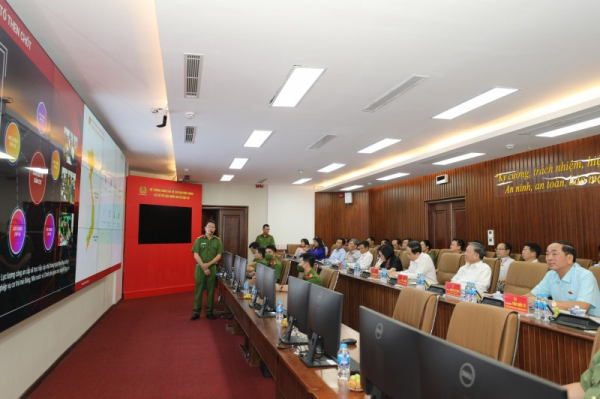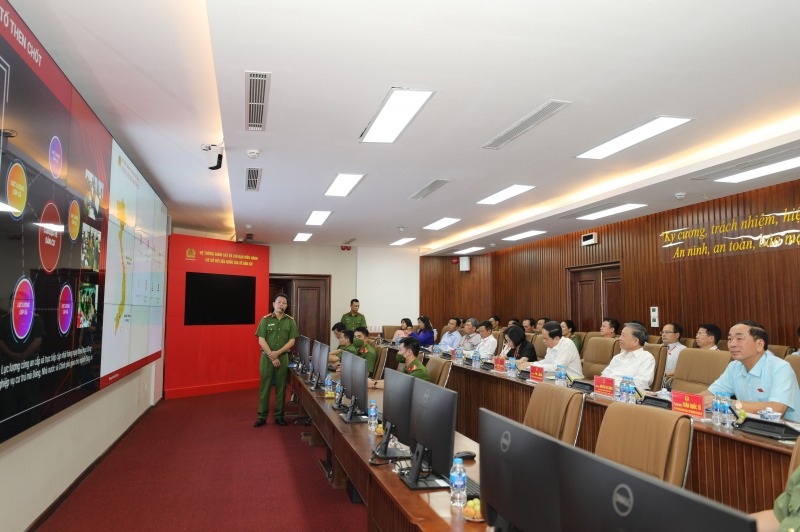 The NA delegation included Mr. Tran Thanh Man, Politburo Member and Vice NA Chairman and leaders of various NA committees as well as leaders of the Ministry of Public Security (MPS).
The delegates spent time visiting the center and watched a documentary on the National Population Data Center. Deputy Minister Lieutenant General Nguyen Duy Ngoc also briefed the delegates on the center.
Speaking at the meeting, Minister To Lam emphasized the importance of the center, saying that it plays a crucial role in managing and administering society in a comprehensive, complete and intelligent manner, while allowing people to carry out administrative services in the most convenient and simple way.
Minister To Lam took the chance to thank leaders and deputies of the NA for their support given to the MPS in building and perfecting the legal system related to the Public Security Forces and hoped they would further support the MPS in the time to come.