Over 1,000 entries sent to poster contest organizer
Thứ Sáu, 10/03/2023, 19:13
PSNews - The poster design contest to depict the image of the police officer who is brave in the fight against crime but human and dedicated to the people hosted by the Ministry of Public Security has received 1,058 entries from nearly 500 authors and groups of authors.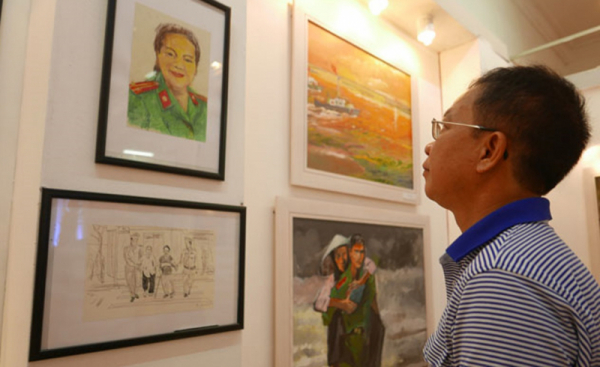 The contest is part of the activities to mark 75 years since President Ho Chi Minh gave six teachings to the Public Security Forces (March 11, 1948) and the 75th anniversary of President Ho's call for patriotic emulation (June 11, 1948).
The contest aims to encourage public security officers and soldiers and  people to design posters of the Public Security Forces.
According to the Department for Party and Political Work, this is the first time the organizing board has received such a large number of entries. 
This year's contest has also drawn the participation of freelancers as well as painters from other ministries such as the Ministry of Defense, Ministry of Culture, Sports and Tourism, Ministry of Planning and Investment, and press agencies at all levels. 
The organizing board has presented 5 A, 10 B, 15 C and 20 consolation prizes to outstanding entries.