Police forces strengthen suppression of "black credit"
19:11 15/06/2022
The nationwide police force is reviewing business lines which usually provide cover for loan sharks and suppressing individuals and organizations operating in the form of "black credit".
Prime Minister Pham Minh Chinh on June 12 had a dialogue in both in-person and online forms with about 4,500 representative workers nationwide in the northern province of Bac Giang. The event also saw the participation of leaders from relevant ministries and branches.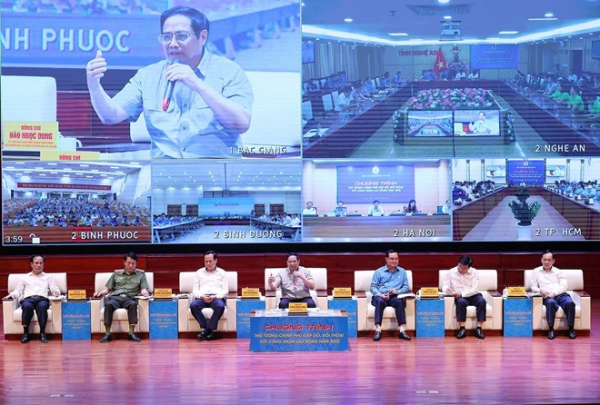 During the event, Ms. Tran Thi Toan, a Trade Union cadre at New Apparel Far Eastern Vietnam Co., Ltd. in Binh Phuoc, said "black credit" was a critical issue as many workers have now been trapped in it.
She said that many workers have financial difficulties at present, due to the COVID-19 pandemic. But few of them can borrow loans from banks, so many of them have to seek organizations or individuals who illegally lend high-interest loans like "black credit".
As a victim of a black credit group, she told her story that she had been threatened and humiliated by loan sharks as she could not pay back the loan that quickly swelled day after day.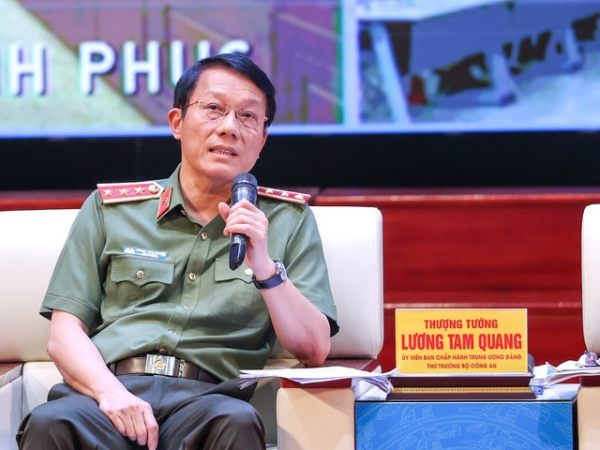 Responding to this issue, Senior Lieutenant General Luong Tam Quang, Member of the Party Central Committee, Deputy Minister of Public Security said, loan sharks from the "black credit" organizations use sophisticated criminal tricks, and they are often under the guise of businesses offering financial support services.
They would lend loans to their victims without collateral, in the form of capital mobilization, capital contribution, and business asset contribution. They usually entice workers to borrow money directly or through mobile phones' applications, social networks at very high interest rates.
According to Deputy Minister Luong Tam Quang, lending interests in cases often range 90-100 percent per month but occasionally mount to 700-1,000 percent per month. Meanwhile, loan sharks usually threaten, terrorize, appropriate assets when the borrowers fail to pay back on the due date.
Deputy Minister Luong Tam Quang revealed that, in the past three years, the police force has handled more than 2,700 cases and arrested nearly 5,000 people involved, and prosecuted nearly 2,000 cases with 4,000 defendants. Of those cases, workers are victims of black credit in more than 1,000 cases
He emphasized that the nationwide police forces are checking businesses with signs of lending high-interest loans while strongly attacking "black credit" networks across the country.