Police in Mekong Delta provinces help ex-prisoners reintegrate to society
Thứ Ba, 13/09/2022, 21:11
PSNews – Over the past years, the police units in Mekong Delta provinces have advised the local Party committees and authorities to support former inmates to better reintegrate in the society.
According to statistics, Bac Lieu Province is now home to about 800 people who have recently been released from prisons.
 In order to encourage people who have completed their imprisonment sentences and returned to their hometowns to become good citizens, the Bac Lieu Provincial Police Department has advised local authorities and social organizations communities to well manage and support them.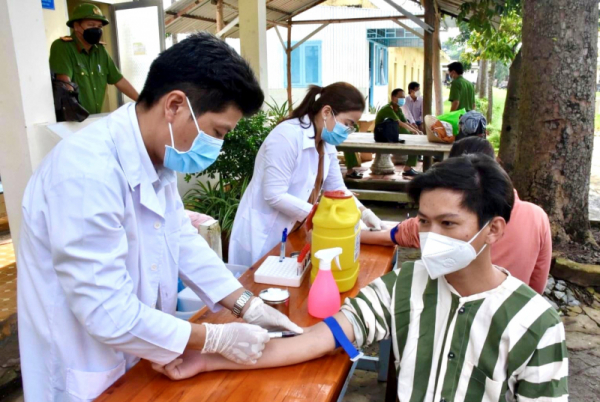 The local police units also carry out mass dissemination drivers and distributed over 65,000 leaflets on supporting ex-prisoners to integrate into the community.
Meanwhile, 294 ex-prisoners support models were established and 328 social organizations were mobilized to participate in ensuring public order and security in Bac Lieu Province. These models and organizations also attracted a large number of people, including former inmates.
Among them, "Group of ex-prisoners reintegrating into the community" is a typical model of former inmates who strive to stabilize their lives, and actively support the local police force in ensuring security and order. 
In Tra Vinh, the local police force has effectively carried out the policies to support people who had completed their imprisonment sentences and returned to localities.
The Tra Vinh Provincial Police Department in coordination with functional agencies, branches and social organizations to offer vocational trainings and jobs to them and encourage them to integrate to the community and to lead a decent life without feeling guilty or returning to crimes.
Meanwhile, the People's Committee of Dong Thap Province has established a fund for ex-prisoners reintegrating into society since 2014 with initial capital of 3 billion VND. The fund aims at providing preferential loans for them to do business, stabilize their lives.
At the moment, the fund has about 23 billion VND and offers loans to nearly 800 former inmates, helping them get rid of complex and integrate to the community.