Public Security Forces' Theater Week to portray beautiful image of the police
14:48 15/06/2022
PSNews – Various quality plays featuring the image of the police officers will be performed on stage during the Public Security Forces'Theater Week.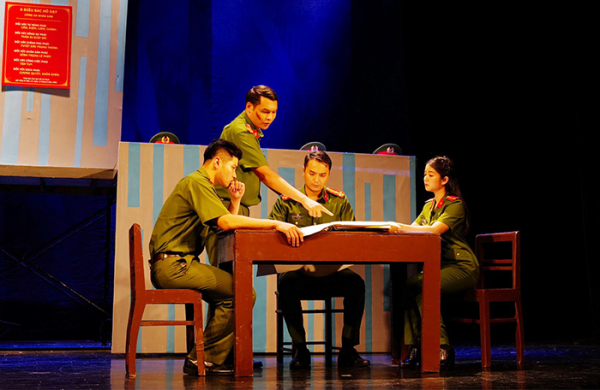 The Public Security Forces' Theater Week, hosted by the Ministry of Public Security, is one of the special cultural and artistic activities to celebrate the 60th founding anniversary of the People's Police Force (July 20, 1962-2022).
The event has attracted the participation of various theaters and art groups inside and outside the Public Security Forces. The event is expected to see quality plays praising the great devotion and silent sacrifice of the People's Police Forces.
The Public Security Forces' Theater Week will officially open in Hanoi on July 6.
The event also aims at encouraging people to continue supporting the police force in the fight against crime as well as in the cause of safeguarding national security and ensuring social security and order.