Quang Binh police conduct natural disaster relief
10:45 20/10/2021
PSNews - Recently, the Quang Binh provincial police exerted their all-out efforts to evacuate local people and protect their assets when torrential rains triggering severe floods occurred in the province.
On the night of October 17, as some localities in Le Thuy district were deeply flooded, the district police set up many working groups together with the communal-level police force to evacuate local people to safe places while taking measures to prevent the flood. The communal police force also stayed on duty around the clock to promptly help people in need.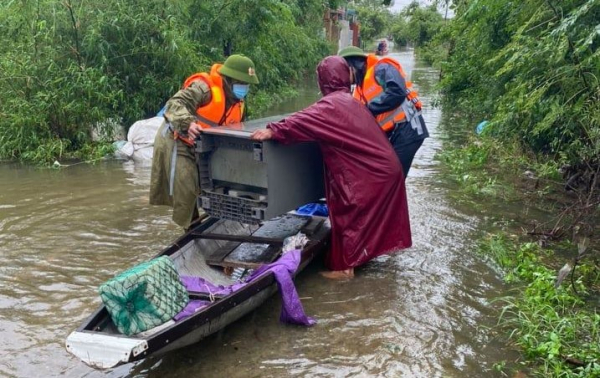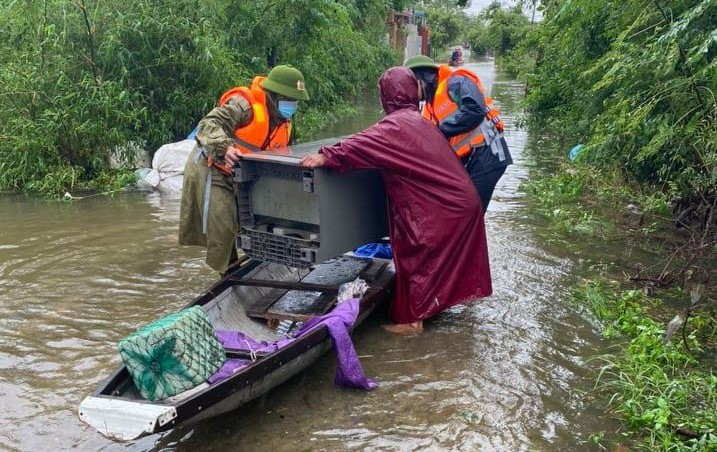 In Quang Ninh district, on October 18, the district police set up working groups and checkpoints along water-logged routes to guide people and vehicles to move safely or find shelters from the flood.
Reportedly, on the afternoon of October 18, more than 1,300 houses in 24 communes of Quang Binh province were submerged by flooding while two people went missing.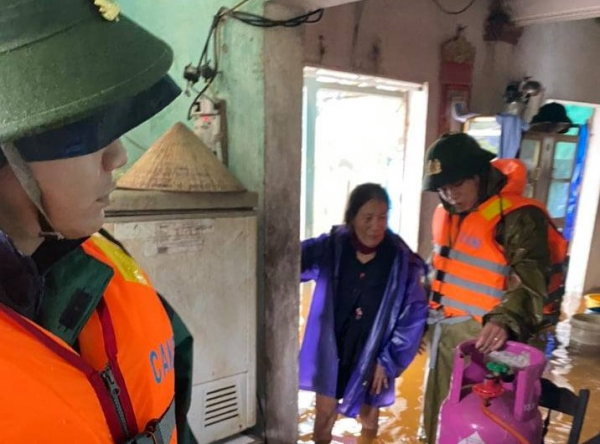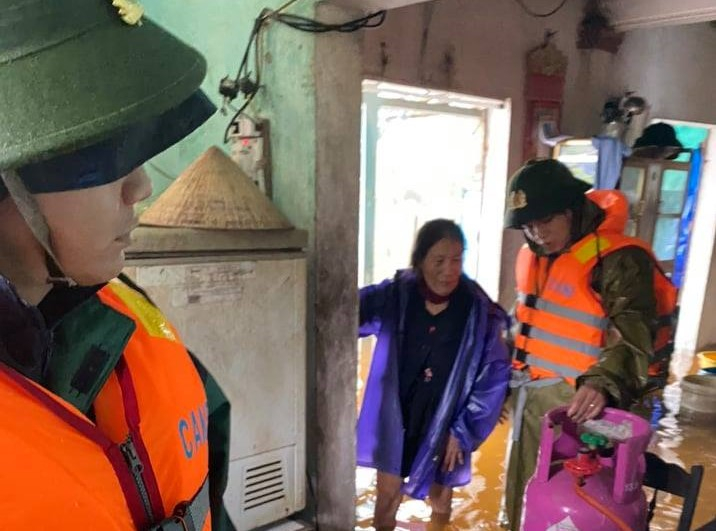 The floods also caused landslides damaging many traffic and irrigation works in Quang Binh province, especially 300m of the Nhat Le sea embankment and 50m of the Nhan Trach sea embankment collapsed.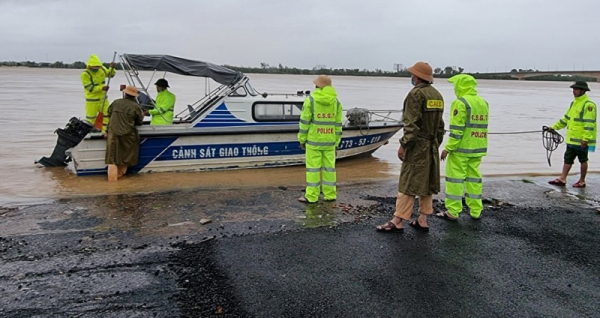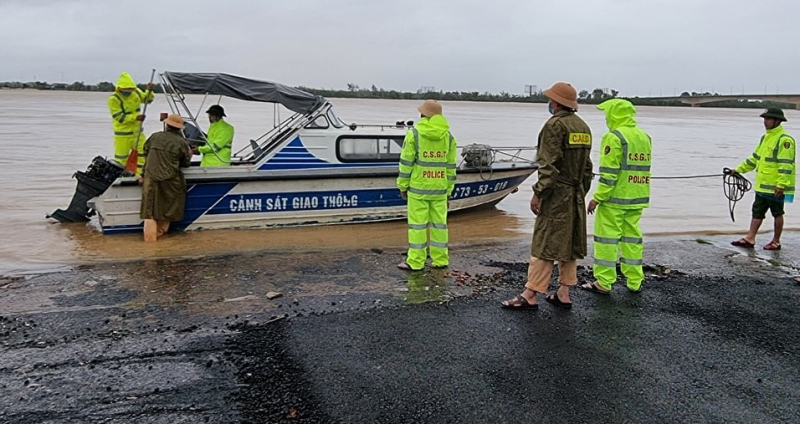 Some inter-commune roads and national highway sections were blocked by landslides. Functional forces, including the police force, are struggling to clear off the debris on the roads and ensure smooth traffic.