Quang Ninh provincial Police Department review performance of tasks
18:31 04/01/2022
The provincial Police Department of Quang Ninh held a conference on December 31 to review the provincial police's task performance in 2021 and roll out its action plans for 2022.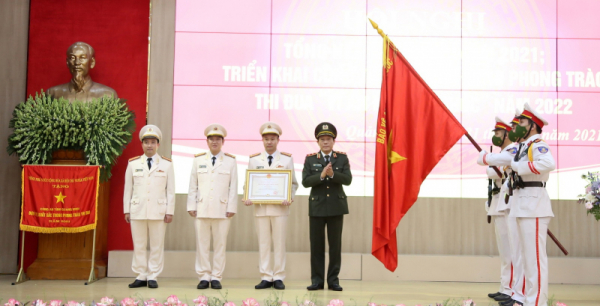 Lieutenant General Luong Tam Quang, Deputy Minister of Public Security, attended the event.
Speaking at the event, Deputy Minister Luong Tam Quang applauded the efforts made by the provincial police forces in performing their given tasks in 2021.
Regarding new missions for the upcoming period, Deputy Minister Luong Tam Quang asked the provincial Police Department to actively and promptly advise the local Party committees and authorities to address complex situations related to security and order at the grassroots level.
The provincial Police Department should strictly implement the Resolution of the Public Security Central Party Committee and the Directives of the Minister of Public Security on the major tasks in 2022.
They should effectively support local Party organizations and authorities in executing their political tasks.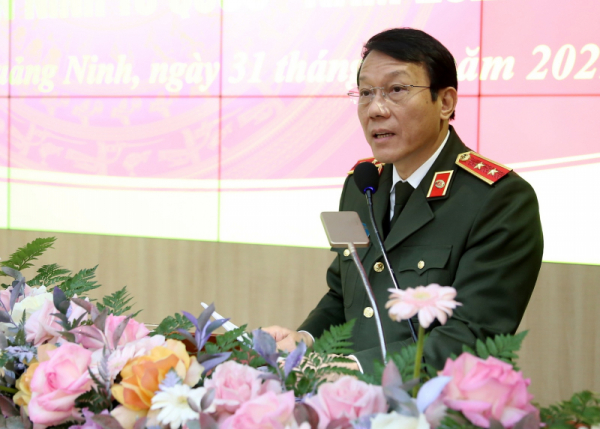 The provincial police forces should ensure local security and order, while promptly identifying all security threats and be prepared to quickly respond to all unexpected happenings.
The deputy minister also required the provincial police forces to effectively implement the Politburo's Directive 12 on strengthening the leadership of the Party in ensuring economic security amid the international integration and developing the Socialist-oriented market economy. 
More efforts should also be given to handling drug-related, economic crimes and corruption.