Seminar discusses measures to ensure security for urban areas, apartment buildings in Hanoi
15:24 18/12/2021
Deputy Minister of Public Security Lt. Gen. Luong Tam Quang delivered a keynote speech at the seminar themed "Safeguarding security and social order in new urban areas and apartment buildings in Hanoi" hosted by the Hanoi Municipal Police Department, the People's Security Academy, the People's Police Academy, and the University of Fire Prevention and Fighting on December 16.
In his speech, he asked the police of Hanoi to prevent the formation of security-related hotspots in urban areas and apartment buildings in the city so as to ensure the safe and secure environment for the people.
Reports at the seminar read that, over the past time, the Hanoi Municipal Police Department has implemented comprehensive measures to maintain security, effectively manage foreigners' residency, and ensure fire safety in new urban areas and apartment buildings in the city.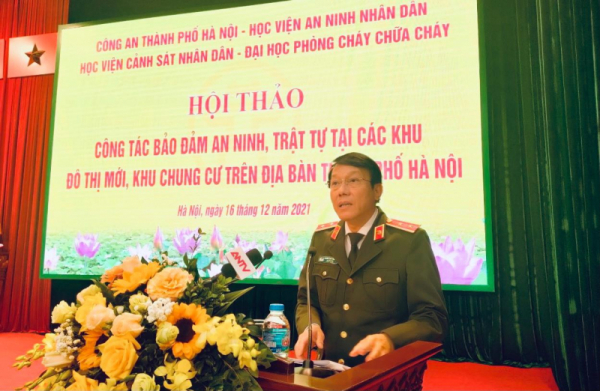 They also built security protection models and promoted the movement "All people protect national security" in urban areas and condominiums. However, these areas still face complicated security issues that need drastic solutions.
In order to improve the efficiency of protecting security in Hanoi-based urban quarters and apartment buildings, the Hanoi police and relevant units held the seminar to assess the current situation of the planning, investment, construction, management, operation and use of urban centers and condominiums as well as issues facing security in the areas.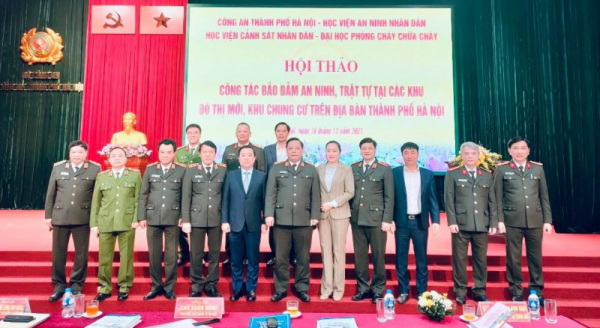 The seminar also discussed the responsibilities and coordinations between the Hanoi police and political systems at all levels of the city regarding this field.
Speaking at the event, Deputy Minister Luong Tam Quang affirmed that the seminar discussed various comprehensive issues, thus creating a basis for the municipal police to work out and propose orientations and measures to ensure security and social order in the city's apartment buildings and urban areas in the coming time.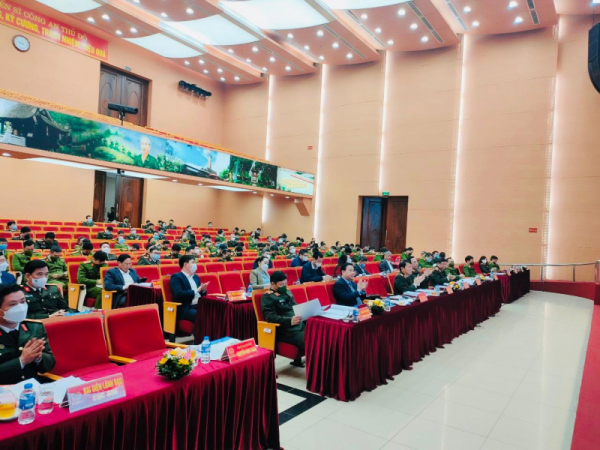 He asked the Hanoi Municipal Police Department to report the results of the seminar to the Hanoi Municipal Party Committee, People's Committee and the Minister of Public Security as well as implement solutions to protect local security and prevent all factors that may cause issues in apartment buildings, new urban areas.