Tay Ninh medical police force carries out vaccination program for local people
22:29 17/08/2021
PSNews – During the last weekend, the Tay Ninh Provincial Police Infirmary in collaboration with the People's Committee of An Tinh Ward, Trang Bang Town, Tay Ninh Province carried out a COVID-19 vaccination program for over 600 people.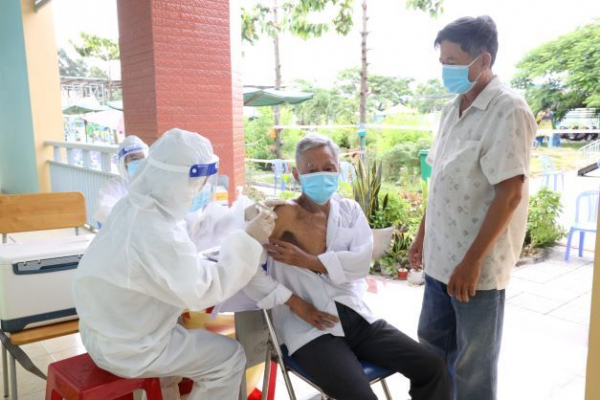 The vaccination program was organized for people with underlying medical conditions and those aged 65 and above.
Before getting vaccinated, people were advised by police medical officers very carefully on the COVID-19 vaccine, as well as the post-injection reactions.
Doctor Ngo Thi Hong, Head of the Tay Ninh Provincial Police Infirmary, also recommended the vaccinated people to stay in an observation area for 30 minutes after being vaccinated.
The injected people were also asked to self-monitor their health for the next 2 days.
This vaccination conducted by the Tay Ninh police medical officers contributed to preventing and controlling the COVID-19 pandemic in the locality.