Thanh Hoa police department signs cooperation deal with Lao counterpart
Thứ Ba, 15/11/2022, 23:30
The Thanh Hoa Provincial Police Department (Vietnam) held a meeting with the Houaphan Provincial Police Department (Laos) on November 11 and signed a Memorandum of Understanding (MoU) on Cooperation.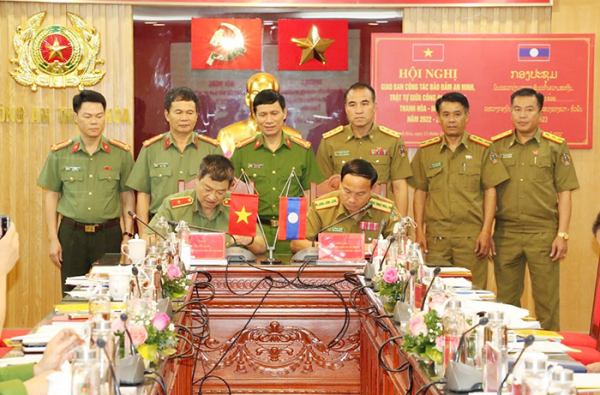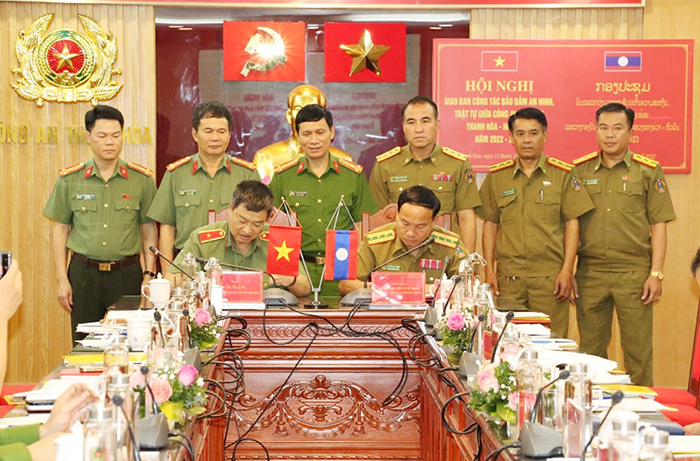 The event was held under the chair of the two provincial police departments' chiefs.
At the meeting, the two sides discussed the security and order situation along the shared borderline as well as the cooperation results over the past time.
Reports at the event read that the good outcomes of the bilateral cooperation between the two police forces had contributed to ensuring security and order in the two countries, building a borderline of peace, stability, friendship and development, and enhancing fine traditional friendship between the two provinces and the two countries in general.
Delegates at the meeting also discussed and agreed on cooperation activities in the time to come and signed a MoU on cooperation in 2022-2023 between the two provincial police departments.
On this occasion, the two provincial police delegations gave gifts to each other, demonstrating the good sentiment, special solidarity and comprehensive cooperation between the departments.