Vietnam and France tighten bilateral cooperation
Thứ Hai, 14/11/2022, 10:53
PSNews - Recently, Minister of Public Security General To Lam received Ambassador Extraordinary and Plenipotentiary of the French Republic in Vietnam Nicolas Warnery, who visited the Ministry of Public Security.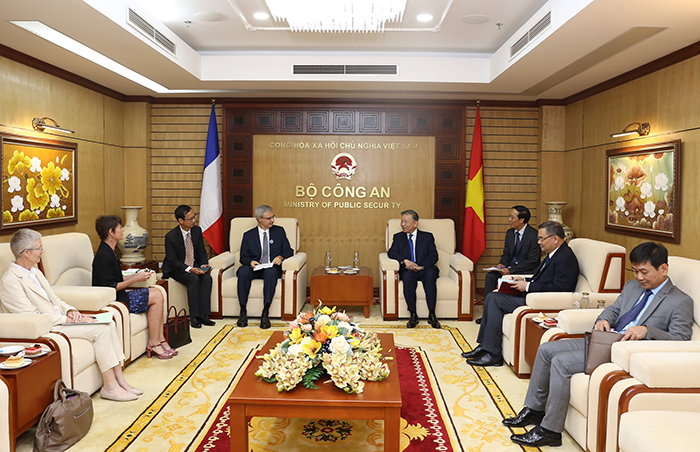 At the meeting, Minister To Lam said that the relationship between Vietnam and France is growing strongly, while the two sides have political trust and are willing to deepen their strategic partnership, especially on the occasion of the 50th anniversary of the establishment of France-Vietnam diplomatic relations (1973 - 2023).
Minister To Lam released that the Ministry of Public Security of Vietnam and law enforcement agencies of France have increasingly expanded cooperation in many areas of security and crime prevention and control in recent years.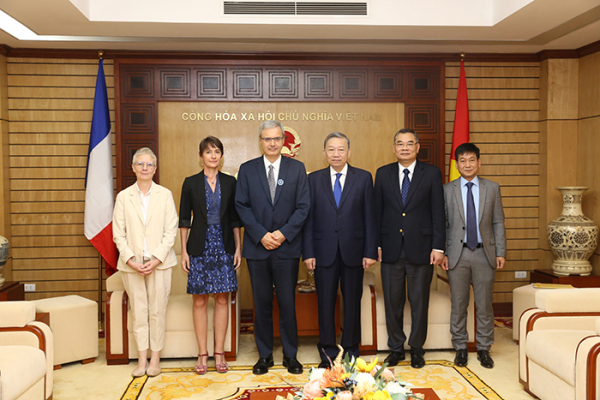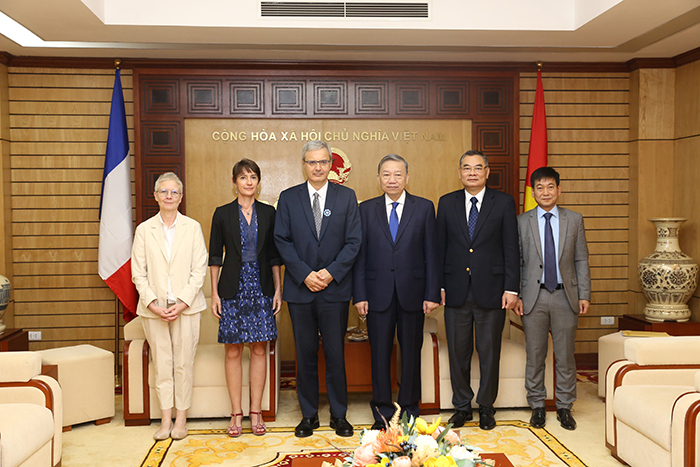 The two sides have maintained high-level and experts meetings to exchange orientations for the realization of specific cooperation contents.
In order to further tighten bilateral cooperation between the two sides, Minister To Lam asked the Ambassador to further support and increase exchange of high-level delegations and experts, as well as to strengthen coordination and information exchange in the fields of national security and crime control.
Regarding cooperation in cyber security, Minister To Lam said, Vietnam is particularly interested in and highly appreciated France's initiative on cyber security cooperation as well as France's professional support for Vietnam in building e-Government, developing artificial intelligence for civil society management and population management, and ensuring social order and security.
Sincerely thanking Minister To Lam for the meeting, Ambassador Nicolas Warnery affirmed that, as the French ambassador to Vietnam, he will continue to promote relations and cooperation between law enforcement agencies of the Republic of France and the Ministry of Public Security of Vietnam, on the basis of mutual trust and support, contributing to deepening the thriving strategic partnership between the two countries.