Vietnam backs ASEAN cybersecurity cooperation strategy
15:49 08/10/2021
Deputy Minister of Public Security Lieut. Gen. Luong Tam Quang leading the Vietnamese delegation the opening ceremony and plenary session of the 6th ASEAN Ministerial Conference on Cybersecurity (AMCC) on October 6.
The 6th AMCC and Singapore International Cyber Week (SICW) take place from October 4-8 in Singapore in the form of videoconferencing.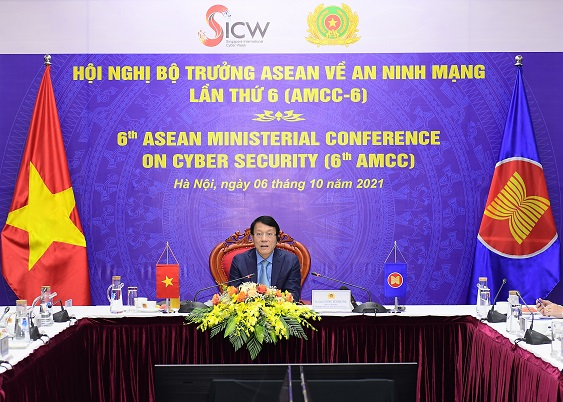 In his speech at the AMCC's plenary session, Deputy Minister Luong Tam Quang discussed the effective contributions of socio-economic digital transformation to solving difficulties caused by the COVID-19 pandemic, but warning that this trend also poses more cybersecurity challenges for ASEAN countries
He highlighted Vietnam's support for ASEAN countries' viewpoint on stepping up the development of the ASEAN Cybersecurity Cooperation Strategy for 2021-2025 to unify a vision, awareness and common actions of the bloc on cybersecurity issues so as to build regional legal frameworks to facilitate international cooperation in the field.
The AMCC is an opportunity for ASEAN law enforcement agencies to exchange experiences and share information on cybersecurity threats and preventive measures to ensure cybersecurity for their respective countries, the Vietnamese head delegate added.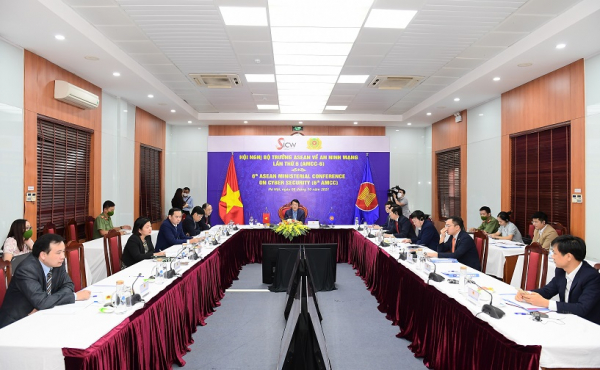 According to Lieut. Gen. Quang, Vietnam proposed some strategic solutions for ASEAN member states to create breakthroughs in cybersecurity cooperation, such as improving capacity for protecting the critical information infrastructure; establishing a mechanism and developing a joint and long-term training cooperation plan in the bloc with the aim of building a resilient cyberspace in ASEAN; and organizing a legal forum on cybersecurity in ASEAN to exchange experience in building and completing related policies and laws.
He also stressed that ASEAN countries should work together in implementing programs and campaigns to raise awareness of cybersecurity and safe Internet skills for Internet users as well as to share experience in using apps and technologies to raise the awareness for different audiences.
At the conference, participants discussed measures to enhance regional cooperation in cyberspace in the context of the new normal condition, with a focus on identifying areas of collaboration between ASEAN members and the bloc's dialogue partners, especially in promoting coordination of regional cyber policies, responding to incidents in cyberspace, and lessons learned from the rapid digitization due to the impact of the COVDI-19 pandemic.
In a presidential statement adopted at the event, the delegates recognized the importance of protecting the critical information infrastructure from cyber threats in order to ensure a safe and secure cyberspace in the region against new cyber security threats posed by malware and supply chain attacks.