Vietnam, Japan strengthen cooperation in crime prevention
Thứ Sáu, 10/03/2023, 19:29
PSNews - Minister of Public Security General To Lam received Deputy Commander of the Japanese National Police Agency Ogata Yoshimi, on the afternoon of March 8, 2023, in Hanoi.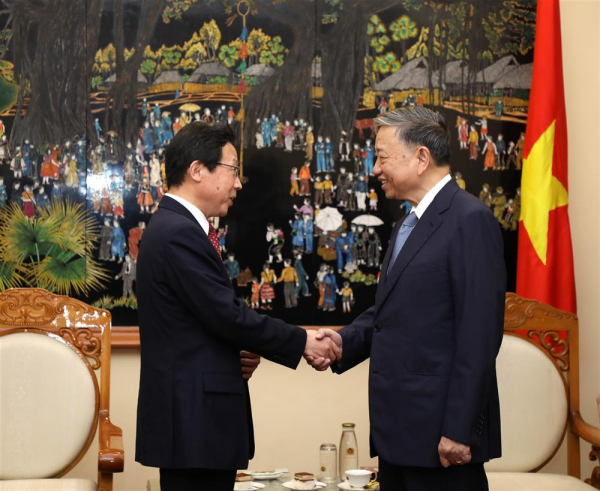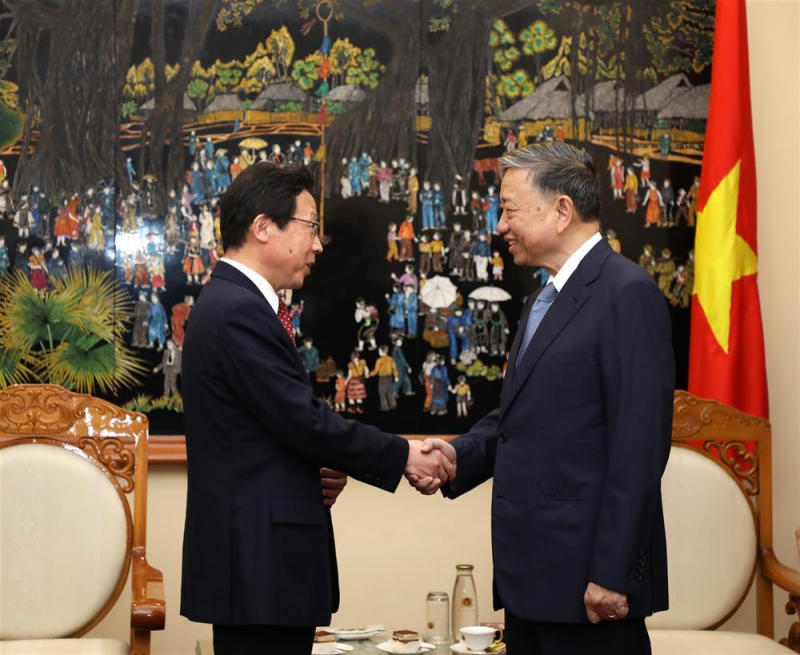 After listening to a report on the 7th Vietnam-Japan Vice-Ministerial Security Dialogue, on March 8, 2023, in Hanoi, Minister To Lam expressed delight at its results, and hailed the two sides' careful preparation for the meeting as well as its focused contents, key points and cooperation projects. 
He stressed the importance of expanding bilateral cooperation in ensuring political security of the two countries to facilitate economic development after the pandemic, as well as of jointly finding solutions to improve the efficiency of cooperation in crime prevention and control between Vietnam and Japan through INTERPOL and Aseanapol.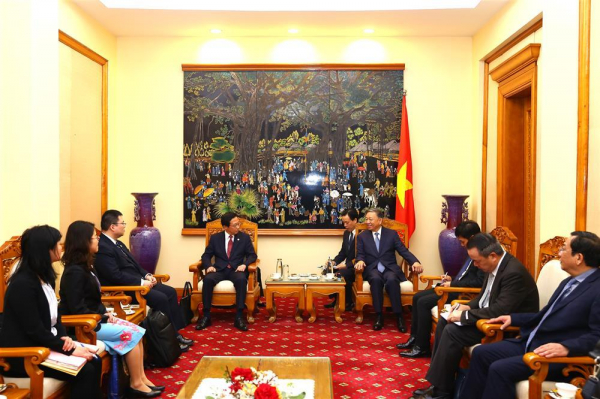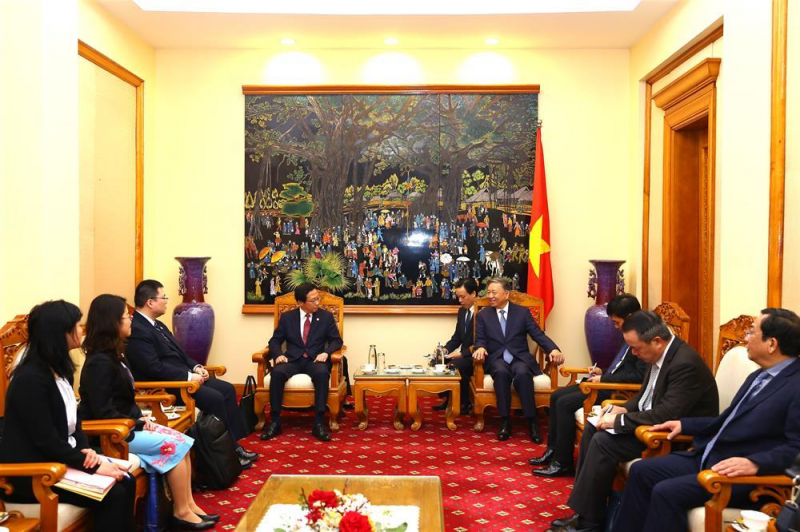 He also underlined the need to strengthen mutual criminal justice assistance, cooperation in ensuring cybersecurity, fighting cyber crime in the post-COVID period between the two countries' police forces.
With the results achieved at the dialogue, Minister To Lam suggested, the functional units of the Ministry of Public Security of Vietnam and the Japanese National Police Agency focus on fighting crime in the coming time, contributing  to ensuring national security, social order and safety of each country while safeguarding the legitimate rights and interests of Vietnamese and Japanese citizens and businesses in each country.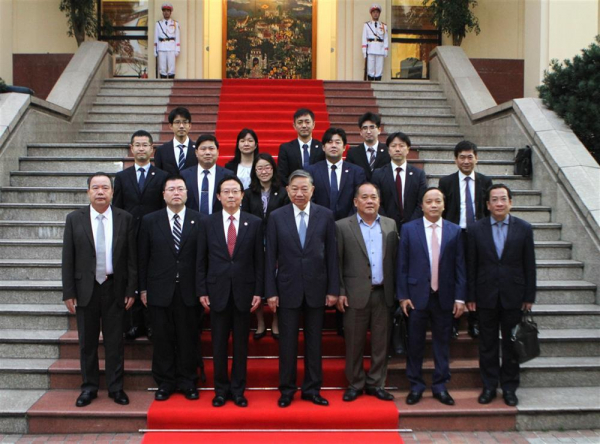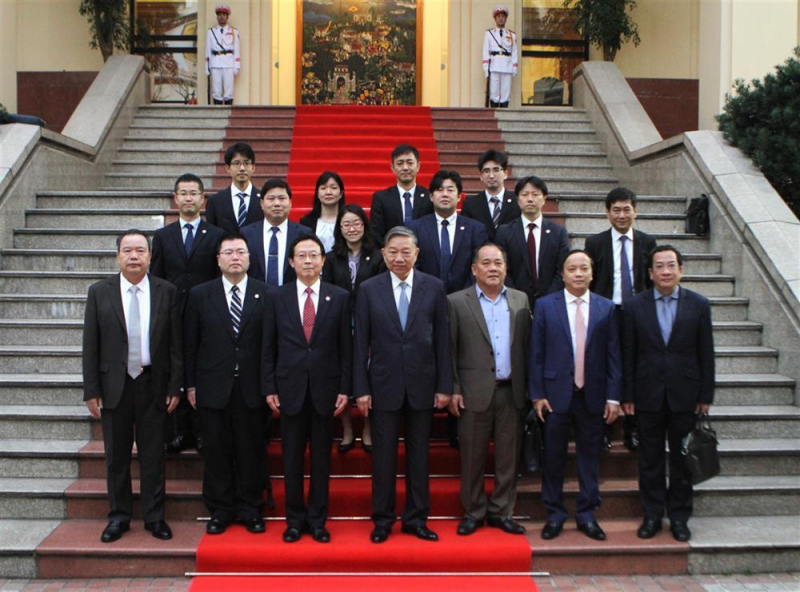 Minister To Lam also proposed that the Japanese National Police Agency and the Ministry of Public Security of Vietnam coordinate in organizing celebrations this year as well as in rewarding officers and units for their outstanding achievements in promoting the bilateral cooperation. 
"Over the past time, the police forces of Vietnam and Japan have made positive contributions to crime prevention and control and the development of bilateral relations between the two countries."
Thanking Minister To Lam for the warm meeting, Deputy Commander Ogata Yoshimi highly appreciated the results achieved by the two sides in security cooperation over the past time, and expressed his belief that the relationship between the two countries in general, and the cooperation between the National Police Agency of Japan and the Ministry of Public Security of Vietnam in particular will be deepened and expanded, bringing more benefits to the two nations in the time to come.