Vietnam, US commit to expanding cooperation in environmental protection and climate change response
Thứ Sáu, 25/02/2022, 23:03
The Ministry of Public Security of Vietnam attaches much importance to responding to climate change as well as to protecting environment and fighting environmental crimes.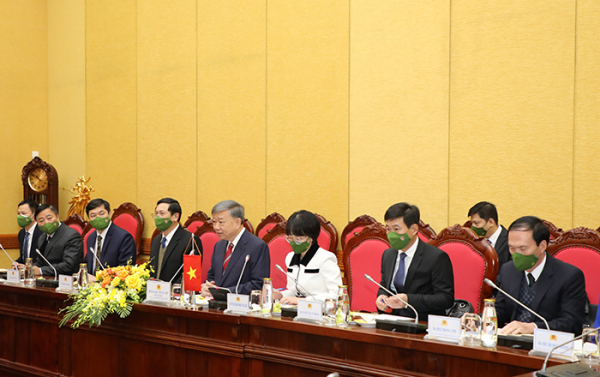 General To Lam, Minister of Public Security, made the statement at the meeting with Mr. John Kerry, US Special Presidential Envoy for Climate on February 24, in Hanoi.
Minister To Lam said that Vietnam highly appreciates the determination and political view of President Joe Biden's administration, especially Special Envoy John Kerry, on climate change adaption, and hopes the US will continue to take the lead in combating climate change and strengthening international cooperation in responding to climate change.
In order to achieve important global goals in responding to climate change, Minister To Lam asked the US side to further support Vietnam in responding to climate change.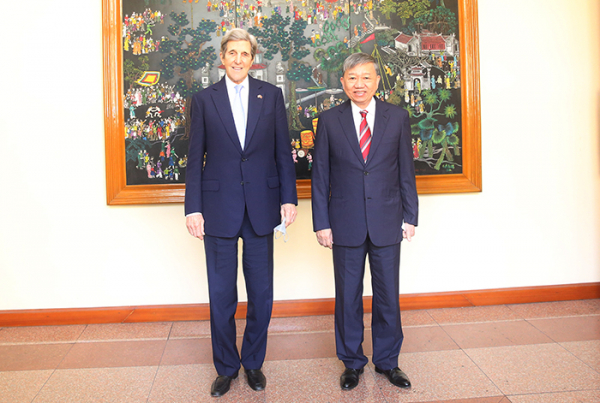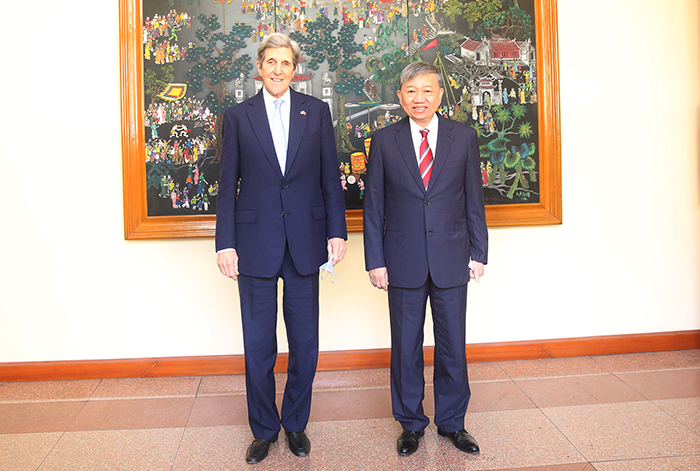 Particularly, he suggested that the US side invest in climate change adaption projects in Vietnam, support the Vietnamese side to improve its capacity for detecting and handling environmental crimes, and build a training center in Vietnam for the environmental police forces of ASEAN countries.
For his part, Special Envoy John Kerry affirmed that, in the coming time, the US side will strengthen exchanges and cooperation with Vietnam in this field in order to achieve the goals set by leaders of the two countries at the summit COP 26.