Conference reviews implementation of national cyber security and safety strategy
Thứ Sáu, 28/04/2023, 17:19
A conference on guiding the launch and evaluation of the implementation of the national cyber security and safety strategy was held in Ha Long city of the northern province of Quang Ninh on April 26 by the Authority of Information Security under the Ministry of Information and Communications (MIC) and the Departments of Information and Communications of provinces and cities.
According to the authority, cyber attacks in Vietnam mainly target servers to gain access, and steal passwords, and data. Computer viruses cause economic loss of 21.2 trillion VND (nearly 903 million USD) in the country last year.

The MIC coordinated with relevant agencies to organise three national-scale exercises on ensuring cyber security in the year. The authority directly prevented more than 3,600 fraudulent websites, contributing to protecting nearly 4 million people, equivalent to 6% of internet users.

The authorities have handled 76 websites distributing malware and blocked connections to 915 IP addresses of computers in virus-infected computer networks (IP Botnet).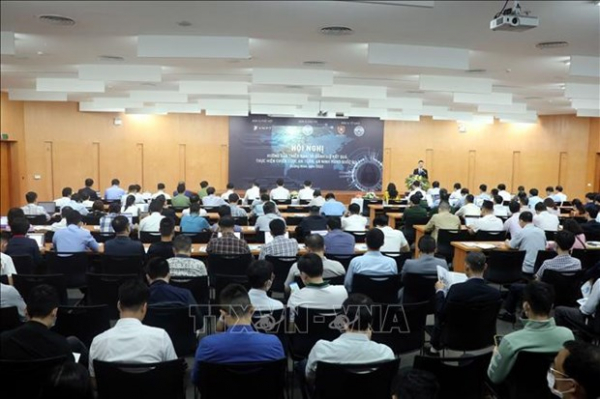 Tran Dang Khoa, Deputy Director of the Authority of Information Security, said that ensuring cyber security and safety are the key tasks in the digital transformation process, and are important pillars in establishing digital trust and promoting prosperity in the digital era.

He underlined the necessity to invest in cyber security, saying that this helps promote sustainable development and create value.
The agency needs to maintain and enhance the effectiveness of the "4-layer" information security assurance model, focusing on monitoring and professionally protecting, and connecting and sharing information with the national monitoring system; training and updating technical personnel on knowledge and skills of information security; and taking anti-malware solutions.

At the event, participants proposed measures to promote the implementation of the strategy.

Dinh Sy Nguyen, Deputy Director of the provincial Department of Information and Communications of Quang Ninh province, said that the local authorities have paid heed to investing in developing and protecting digital infrastructure, digital platforms, digital data, and network infrastructure.

Vietnam aims to build a cyber security research and development centre, protect information systems in 11 important areas, and form cyber security forces at ministries, sectors and State agencies by 2025.

The authority stressed that it is necessary to strengthen the protection of national sovereignty in cyberspace, digital infrastructure, digital platforms, digital data, national cyber infrastructure, information systems of Party and State agencies and important fields.