PC-COVID app helps Hanoi track down hundreds of cases of COVID-19 close contact
19:25 21/10/2021
 The PC-COVID app has helped Hanoi's authorities track down hundreds of cases of people having close contact with COVID-19 patients.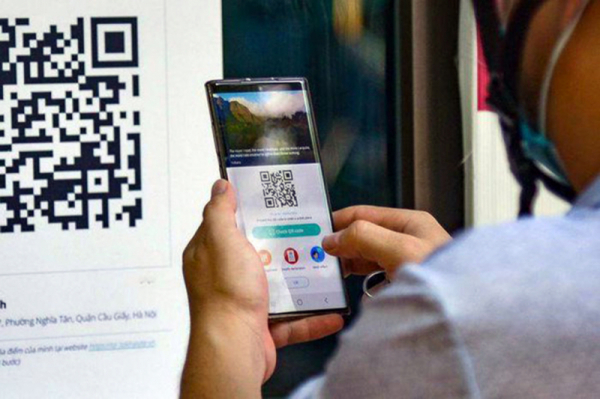 According to an announcement on October 14 by the National Technology Center for Disease Prevention and Control, about 379 people having close contacts with COVID-19 infected cases in Aeon Mall Ha Dong and Dinh Market in Ha Dong district, Hanoi were tracked down, thanked to the app.
All close contact cases are now under health supervision. They are tested for COVID-19 periodically and will receive appropriate medical care if infected.
Also according to the National Technology Center for Disease Prevention and Control, by October 12, nearly 600,000 buildings in Hanoi had their QR codes for visitors to scan as the city has allowed the reopening of some services after a two-month social distancing period.
PC-COVID serves as the single app at present in the country. Other apps, such as VHD, Bluezone and NCOVI, have now stopped operation as the PC-COVID app has integrated all of their functions.
 Particularly, the PC-COVID app gives the "COVID-19 card" to the users who have fully vaccinated against COVID-19 or recovered from COVID-19, enabling them to travel and join social activities in the new normal period.
The app also provides each user with a QR code with their personal health information, which makes it easier for health agencies to manage the health of people and prevent and control the pandemic.