Robots used to help COVID-19 patients in HCMC's hospitals
22:40 26/08/2021
The robots took the charge of transporting food, medicine, necessities and other stuff from outside to patient rooms, taking trash from the rooms to garbage collection areas. They also talk to COVID-19 patients and send information about the situation to medical experts.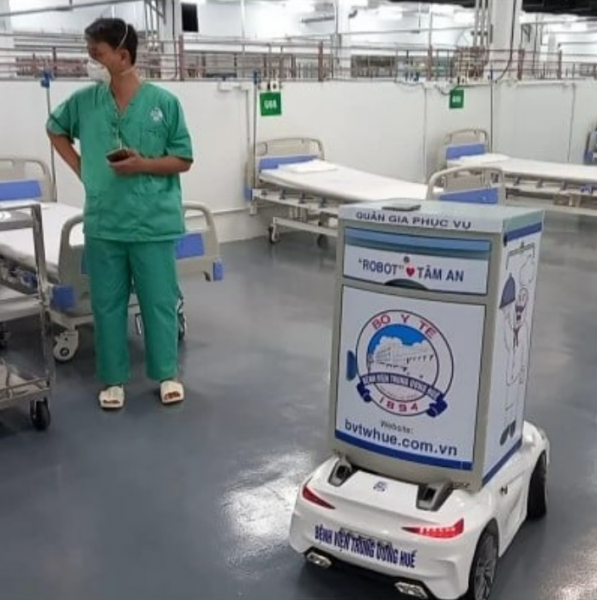 Three robots named Tam An were sent from Hue Central Hospital to Field Hospital No.14 in Tan Phu District to serve patients there. These robots are in charge of delivering meals and common medication to all rooms so that doctors can minimize direct contact with patients.
The robots, weighing 60 kg, with a moving speed of 30 meters per minute, can work for 12 hours continuously. When the battery runs out, it will automatically move to the charging station.
They can replace 3-5 medical staff who have direct contact with COVID-19 patients. It operates according to pre-loaded programs or direct instructions of users. In addition to reducing the risk of infection, the robot helps medical staff have more time to treat seriously ill patients.