U.S. FDA authorizes first COVID-19 shot for young kids
22:30 30/10/2021
The U.S. Food and Drug Administration on Friday authorized the Pfizer Inc (PFE.N) and BioNTech SE coronavirus vaccine for children aged 5 to 11 years, making it the first COVID-19 shot for young children in the United States.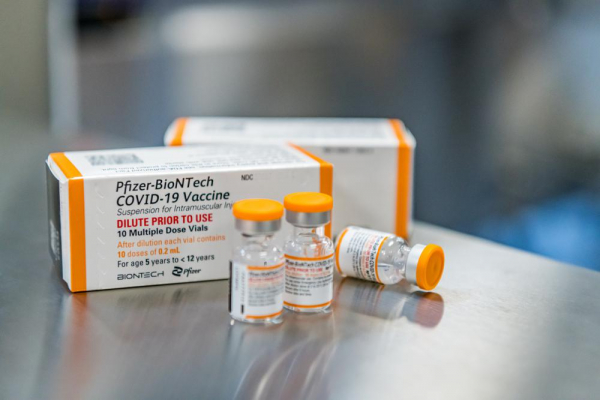 The FDA cleared kid-size doses — just a third of the amount given to teens and adults — for emergency use, and up to 28 million more American children could be eligible for vaccinations as early as next week.
One more regulatory hurdle remains: On Tuesday, advisers to the Centers for Disease Control and Prevention will make more detailed recommendations on which youngsters should get vaccinated, with a final decision by the agency's director expected shortly afterwards.
"The rationale here is protect your children so that they can get back towards normal life," said FDA vaccine chief Dr. Peter Marks. "The tremendous cost of this pandemic has not just been in physical illness, it's been in the psychological, the social development of children" too.
A few countries have begun using other COVID-19 vaccines in children under 12, including China, which just began vaccinations for 3-year-olds. But many that use the vaccine made by Pfizer and its partner BioNTech are watching the U.S. decision, and European regulators just began considering the companies' kid-size doses.