People in Hanoi get vaccinated
16:45 29/07/2021
Hanoi aims to vaccinate 5.1 million residents against COVID-19 from July 2021 to April 2022, and the vaccines that will mainly be used are AstraZeneca, Pfizer and Moderna.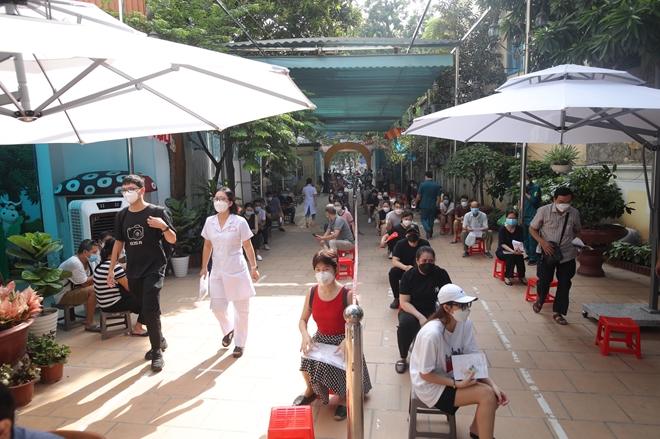 Many people from Hang Trong, Cua Nam, Tran Hung Dao and Hang Bong wards of Hoan Kiem district showed up at a kindergarten on Tho Nhuom street waiting for their turns to get COVID-19 vaccine jabs. According to a plan, 800 people in this area will be vaccinated in the first phase.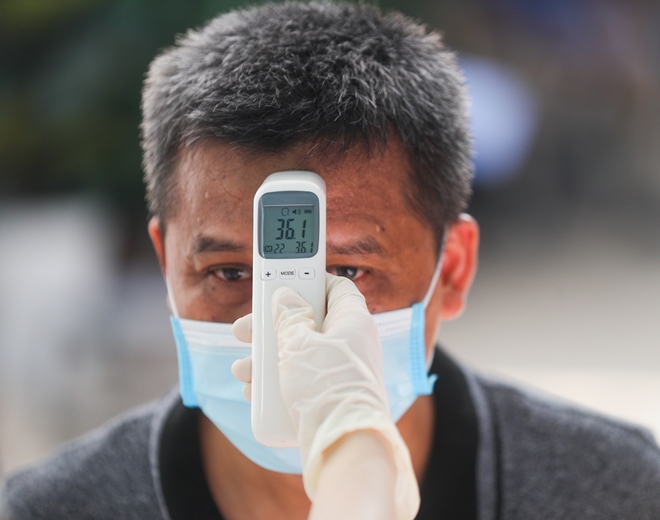 Before getting vaccinated, people had to have their temperature measured and blood pressure checked.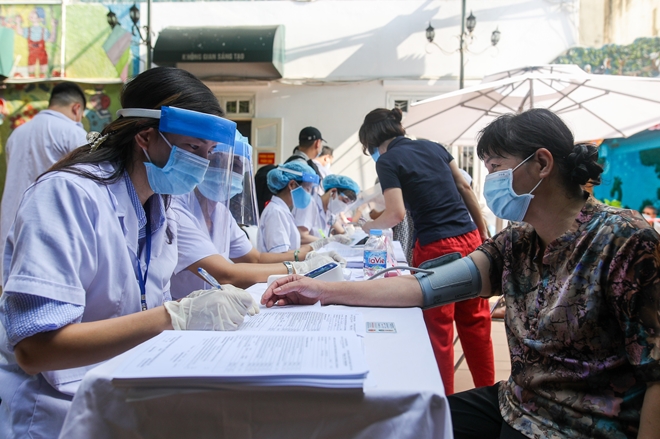 They also had to go through screening tests. That important testing helped to determine who was eligible to get vaccinated. People with underlying medical conditions or certain allergies will not be vaccinated. Each mobile vaccination point in Hoan Kiem district had at least one emergency crew and ambulance.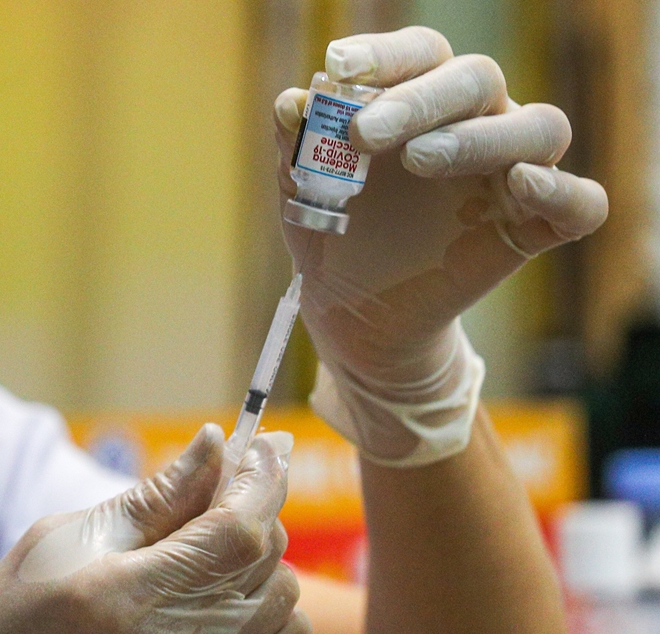 16,000 doses of vaccine, including 7,000 Moderna doses had been allocated to Hoan Kiem district, and they were injected to local people on July 28.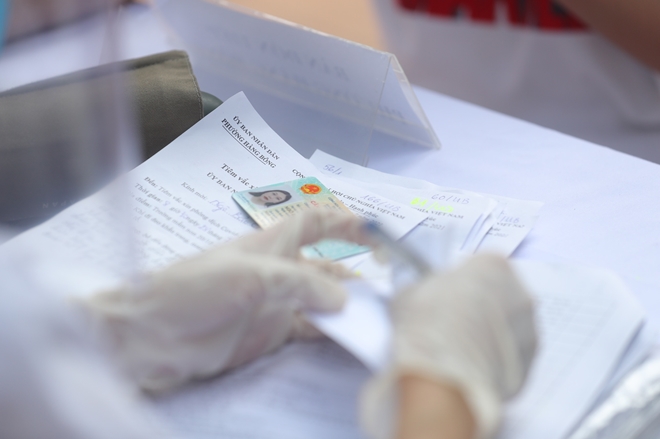 Many people were given Moderna shots at Trung Vuong High School, Hoan Kiem district, on the same day.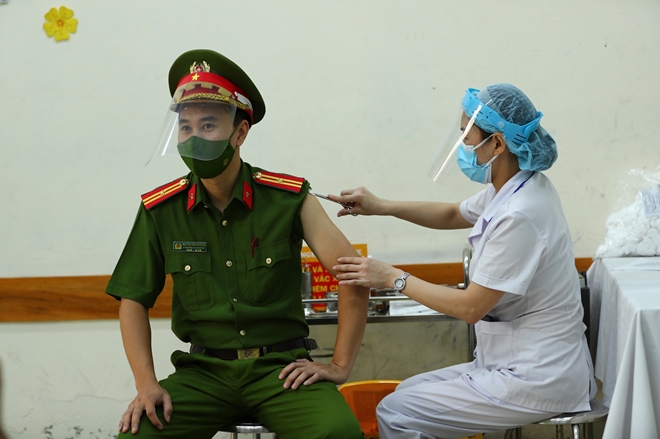 Phan Thanh Lam, a resident of Hoan Kiem district, said he did not have any difficulties in registering for vaccination. He was attentively cared for by the medical staff before and after being vaccinated. They also gave him advice on diet after getting vaccinated.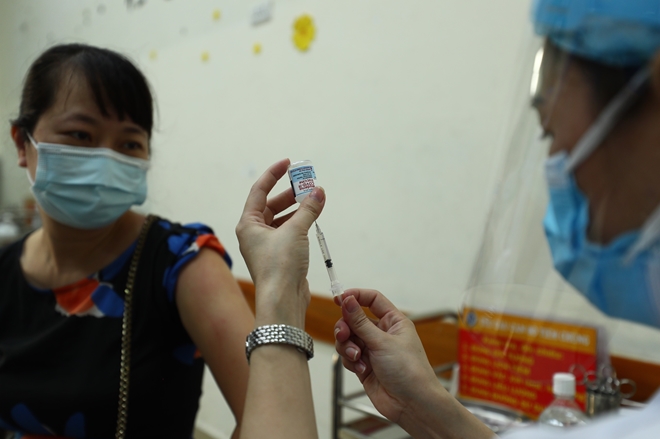 All people were required to rest on site for 30 minutes after getting the shot. The medical workers asked the vaccinated people to contact health centers if they had any serious symptoms. The people would receive a certificate of vaccination after 7 days.