Deputy Minister works with prison managers on COVID-19 prevention and combat
18:23 11/05/2021
Major General Le Quoc Hung, Deputy Minister of Public Security, on May 10 hosted an online meeting with leaders of prisons nationwide on COVID-19 prevention and combat.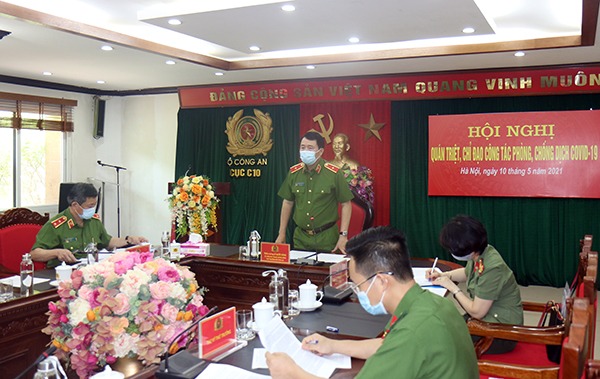 Deputy Minister Le Quoc Hung speaks at the event.
A representative from the Police Department of Management of Prisons, Compulsory Re-education Centers and Reformatories briefed participants in the meeting on the results of pandemic prevention and combat of all police officers and soldiers working at prisons and compulsory re-education centers in the country.
Speaking at the event, Deputy Minister Le Quoc Hung applauded the efforts in preventing and fighting COVID-19 of the management sector of prisons, compulsory re-education centers and reformatories over the past time.
He also highlighted the important role of leaders of units in preventing inmates from contracting the virus.
The deputy minister also urged all detention facilities to seriously implement social distancing and other preventive measures. He stressed, the officers and soldiers who work directly with inmates, should be replaced after every 21 working days by those from low-risk localities and sectors.