Conference held to to promote Vietnam FDI
Thứ Sáu, 19/05/2023, 10:07
PSNews - A conference themed "Strong Investment Partnerships for a Thriving Vietnam" held on May 15 has gathered government officials, senior economists, international organisations, and the business community to discuss foreign investment inflows in Vietnam.
Vietnam is an attractive investment destination
The conference, hosted by the Vietnam Investment Review, has covered a wide range of topics, including success stories, lessons to learn, future plans, and possible solutions to welcome new investment in manufacturing, services, retail, real estate, tourism, education, banking, high-tech agriculture, and energy.
Speaking at the event, Deputy Minister of Planning and Investment Do Thanh Trung said that, over the last 35 years, the foreign invested sector has always been considered an important part of the Vietnamese economy and given conditions by the Party and State to develop, cooperate, and compete healthily and fairly with other economic sectors.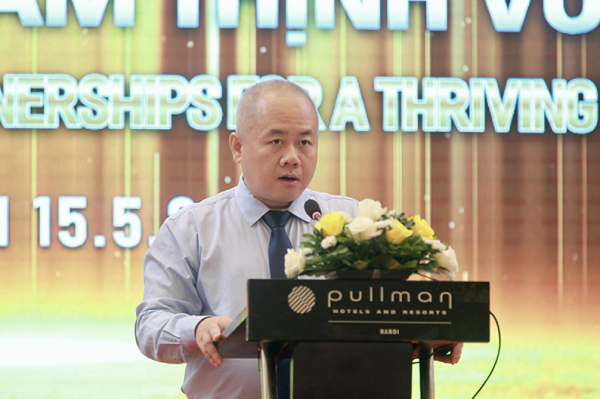 As of the end of April, Vietnam attracted nearly 446 billion USD in foreign investment, 280 billion USD of which had been disbursed, statistics show.
Despite impacts of the COVID-19 pandemic, Vietnam was still among the 20 biggest recipients of foreign investment in 2020 as reported by the UN Conference on Trade and Development (UNCTAD). This proves Vietnam's successes in attracting external resources, .
The foreign invested sector has made substantially contributions to the country's integration into the world, expansion of relations with other countries, and promotion of its position and role in the region and the world, he said.
Hen then affirmed that Vietnam is still assessed as an attractive investment destination, citing a recent survey by the Japan External Trade Organisation (JETRO) which revealed that 60% of Japanese firms plan to expand operations in Vietnam in the next one or two years. Meanwhile, European investors rank Vietnam fifth among the leading global investment places.
Promising market and future
According to Choi Joo Ho, CEO of Samsung Vietnam, more than half of all Samsung smartphones selling around the world are made in Vietnam. "The nation has grown significantly to become a key player in the production of mobile phones globally," he said.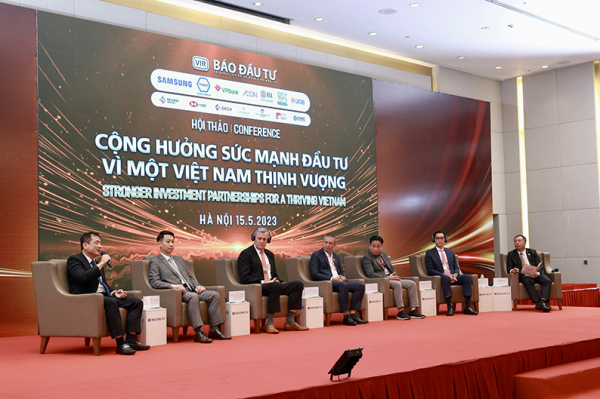 "Samsung's success is made possible by the comprehensive support of the Vietnamese government and the local authorities," emphasised the CEO of Samsung Vietnam.
Additionally, Samsung constitutes about 20 per cent of Vietnam's total export turnover every year, directly and indirectly creating high-quality jobs for about 300,000 employees and contributing to improving the lives of Vietnamese people.
Meanwhile, Furusawa Yasuyuki, Member of the Executive Officer Board of AEON Co Ltd (Japan) in charge of Việt Nam Business, and General Director of AEON Vietnam, said: "We realise that Vietnam is in a period of rapid and outstanding growth, which is similar to the previous development stage of Japan. Therefore, we believe with AEON's experiences and know-how accumulated in Japan, we can apply and contribute to the development of Vietnam's market."
He added that the investment environment in Vietnam also keeps changing but overall, they see more potential than challenges. Vietnam will continue to attract more foreign investors in the future.